Grade 7 photos from Elmgrove School – with thanks to MCHS grad Susan Holmes Nash
We've had some good discussions about Elmgrove School recently on Facebook and in comments at this post:
 Question from Claire: Is this the same Cartierville School that I attended 1970-71 in its first year as a "French Immersion School"?
Here is a picture (posted with her permission) from Susan Holmes Nash of the grade 7 class at Elmgrove Elementary School in St. Laurent that she attended. This is Mrs. Johnson's class, Room 2, 1958/59 class picture.
*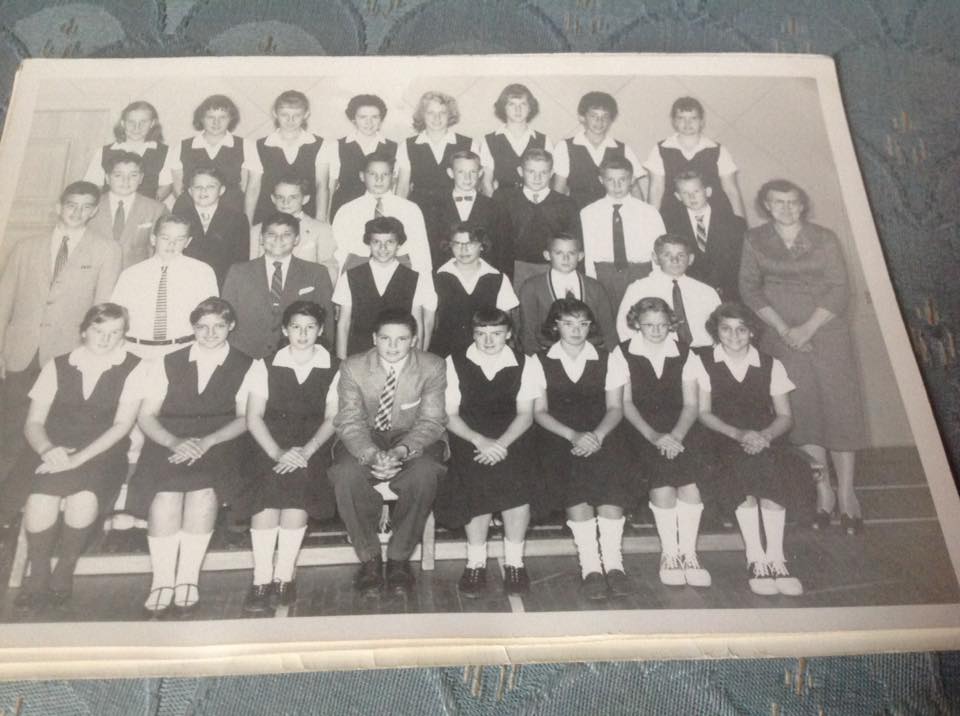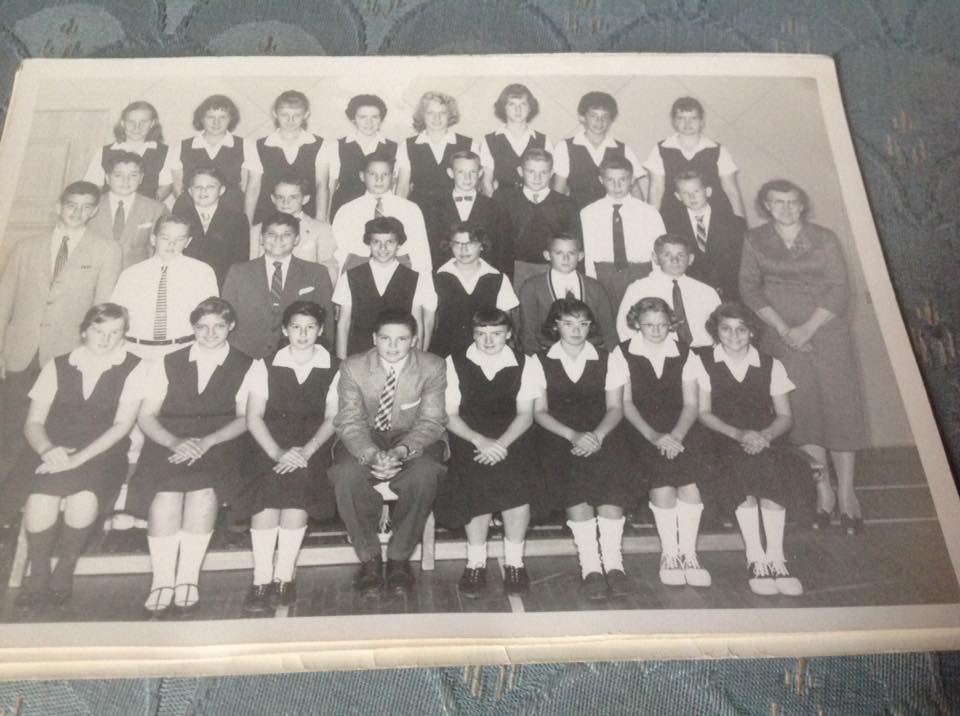 From left to right:
Back Row: Betsy Clarke, Carol Ibey, Anne Preston, Ellen Miller, Anna Veenstra, Gloria Robinson, Arlene Shulman, Lynn Smiley.
3rd Row: Donald Pearce, David Valliers, David Westgate, Howard Eisenberg, Clinton Webber, Robert Cooper, Mike Milburn, Stephen Gray.
2nd Row: Paul Newell, Roy Meany, Fred Shiri, Sonia Herman, Sylvia Orlean, John Kerr, Sydney Cohoen, (Mrs. Johnson).
Front Row: Betty Monroe, Julie Perly, Janet Carson, George Fowler, Susan Holmes, Hellen P., Ellen Baynton, Judy Shwartze.
Second photo
*

The second photo is Mrs. Chevrier's class, Room 7, 1958/59 class picture at Elmgrove Elementary School. Susan does not have the names of the students.
If you click on the photos, you can slightly enlarge them
*
Archival photo of Cartierville
I recently came across a Jan. 31, 2021 Facebook post from Peter Halliday that I want to share; Peter writes:
I posted this shot a few years ago, but because of the renewed interest in the Canadair shot below, I thought I'd re-post this one too. Some landmarks are visible already – the path of highway 15, the railroad tracks, Sacre Coeur hospital, the neighbourhood where MCHS would be built, in the lower center of the photo. I think the picture was from the 1950's, but I am not sure when… If you want the full zoomable photo/file you can try this link:
http://depot.ville.montreal.qc.ca/vues-aeriennes-1958/VM97-3_02_10-159.TIF?fbclid=IwAR1_pTHg9hRYuBTP7nlTW8A9wce–10HVXABELl_AdmbOi95ci6HL2B1a-I
*