We are pleased to share with you our Attendees List:
To access list of attendees, click here >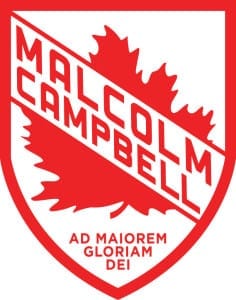 Date: The event took place on Saturday, October 17, 2015. From comments we have received starting right after the Reunion, we can state that the event was an outstanding success.
Event Committee: Jaan Pill, Lynn (Hennebury) Legge, Peter Mearns, D. Scott Munro, Gina (Davis) Cayer.
Database Team: Howard Hight, Diana (McLagan) Redden
Entertainment Subcommittee: Barbara Sayfy, Heather Anne Liddell, Noreen McMillan
Welcome to the Malcolm Campbell High School
2015 Reunion & Celebration of the '60s!
The Reunion was open to anyone who attended Malcolm Campbell High School, in Montreal, any time during the 1960s. Teacher, student, graduated from MCHS or from another school, it made no difference. For a moment in time we all shared a common experience during a unique era. Sixty alumni and a DJ and two official photographers joined us for the event. From the information I currently have, 64 people registered in the category of MCHS alumni/teachers and 60 actually attended meaning the total attendance (adding the DJ and photographers) was 63.
We have been sending out a regular Newsletter. This has served as our primary means of sharing news and information related to the Reunion. Post-Reunion highlights are planned for the Newsletter, for the MCHS 2015 website, and at the Facebook pages where we share updates.
Who was the key player at the event?
Every MCHS graduate at the Reunion (along with the one teacher, Soryl (Shulman) Rosenberg) was the star of the show. That was the point of the exercise.
Who was invited?
Any person who was at MCHS in the 1960s!
All students, teachers, and staff who were at MCHS in the 1960s were eligible to attend the MCHS '60s Reunion & Celebration of the '60s.
If you attended the school at any time in the 1960s, you were eligible to attend the reunion. If you started attending in the 1960s and didn't graduate until the 1970s, you were eligible. Teachers and other staff who were at the school during 1960s were also welcome to attend.
Who attended?
See link at top of this page.
Registration fee
The fee was $150 for single tickets and $250 per couple of tickets, where one person is an MCHS graduate or a former student or teacher. We put together an online video, entitled "What Do I Get for $150?" to answer a frequent question about the Reunion. A second video that we put together, "Why Toronto Not Montreal?", had the purpose of answering another frequently asked question.
Accommodations
We made arrangements for a special room rate at the Old Mill Toronto and at Stay Inn:
I am in the process of creating a Post-Reunion version of this website. This is as far as I have gotten to date (Oct. 19, 2015).
Click here for Accommodation Details >
Parking
Parking at Old Mill Toronto is free for all attendees at the reunion; each attendee will receive a parking pass, which will be displayed on the dashboard of your car.
Transportation
We encourage alumni who are travelling from the same city to share the ride; we also encourage people to explore the benefits of Megabus, which serves as an inexpensive and comfortable means of travel.
Click here for Transportation Details >
What's planned?
Following is just a taste:
We'll start at 6:00 pm on Saturday, October 17, 2015 with a meet and greet.
There will be a fun display of memorabilia.
We are working on a project to create DVDs based on PDF files of MCHS annuals from 1961-62 to about 1975, and to distribute them at the reunion. This is a labour-intensive task but we believe we have enough time to complete the project before October 17, 2015.
Also a non-stop display of PowerPoint slides with a focus on the "Before" and "After".
We'll have a display of photos and texts about students and teachers who have passed away; we'll have a playlist of '60s music that includes songs and performers that particular students, who are no longer with us, are known to have been especially fond of.
We will also play Stay Awhile, the recently released documentary about The Bells, one of whose singers, Jacki Ralph-Jamieson, graduated from MCHS in 1962. The doc will play continuously on a separate screen, at the reunion, which people can stop to view at any time
Buffet dinner at 7:30 pm.
A dance follows later in the evening featuring a DJ all your favourite songs from the '60s.
People who just want to chat will have plenty of quiet places where they can meet old (and new) friends and catch up on the past half-century.
The event officially ends at 1:00 am. But that could be just the start.
Spouses, children, grandchildren, and friends are welcome.
We welcome your suggestions
Please visit the Main Event page to read more about current plans and to send us your feedback. Check out the Reunion News page for more details and to download the latest Newsletter.
How can I help?
Please let us know if there is some area, related to the planning and staging of a reunion, that you would like to help us with.
You can also help by contacting classmates that you know from your years at MCHS. Word of mouth advertising about the reunion is a key part of our outreach efforts!
Keep in touch
MCHS alumni Howard Hight of Boston and Diana Redden of Vancouver are looking after the MCHS 2015 Database. They send out a regular Reunion Newsletter which serves as our primary means of sharing news and information related to the reunion. Please email Howard Hight at hahight@gmail.com or Diana Redden at retiredredden@telus.net to be added to the database.