Most interesting Zoom talk is scheduled for March 24, 2021 regarding history of Yonge Street presented by the North York Historical Society; also at this post: notes about the history of flight
The following message is from the NYHS:
The North York Historical Society is pleased to present Yonge Street in the Rear View Mirror.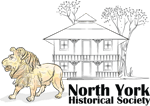 Yonge street, the most iconic street in Canada: This famous artery has weaved a tapestry of history along its path for over 200 years. The North York Historical Society is pleased to bring you, "Yonge Street in the Rear View Mirror". A journey along the path from dirt to concrete, from horses to cars to discover the many hidden stories of Yonge Street's past and how life along this thoroughfare shaped North York through the years transforming it to the township, borough and city that it is today.
 When: Mar 24, 2021 07:00 PM Eastern Time (US and Canada)
 Presenter: Marla Weingarten, North York Historical Society
 Please Register in advance for this meeting (no payment is required): https://zoom.us/meeting/register/tJUpf-urrDorEtET_gt87-mQJd6MqRwftaoG
After registering, you will receive a confirmation email containing information about joining the meeting.
We look forward to seeing you on virtually!
North York Historical Society
Commentary: History of flight
During the 43 years I lived in Toronto (we live in Stratford now) I attended a meeting of the North York Historical Society (NYHS). It was a well-organized event and the presentation was informative.
In my limited anecdotal experience with historical societies, I note that each functions as a kind of microcosm – a world of its own – in which a range of roles – a range of enactments of performances – are set up. The roles and personas taken together serve as a reflection of the power relations in the wider world. The theme that unites any historical society is the relationship that humans have with the past; the relationship, and how it is represented, is a topic of interest.
The meeting of the NYHS that I attended featured a most interesting presentation about the history of aviation with a particular focus on early airfields in what is now the Greater Toronto Area.
One of the points that was shared at the presentation was that Canada years ago had what can, possibly, be described as its 'first aerodrome,' situated in what is now Toronto. According to the presenter, who appeared highly knowledgeable, the person who had been the key player, in the launch of the aerodrome, subsequently went back to England. As a consequence, the archival information related to the airfield would be hard to find. Thus what may, possibly, actually be the second aerodrome in Canada, located in what is now Mississauga, now has pride of place as Canada's first aerodrome.
When I heard that story, and recorded it (as is my standard practice), I thought, "How interesting. But I think I'll let it be."
Another story had to do with an early Canadian aviator who took a group of senior government officials on a flight which involved a tour along Lake Ontario in the Greater Toronto Area.
The aviator learned at the end of the flight, when one of the officials turned to speak with him when leaving the aircraft, that the purpose of the tour had been to choose the site of Toronto's new airport. The site became what is now the Toronto Pearson International Airport. When I lived in Long Branch, which was from 1997 until 2018, I at times read about the history of the latter airport.
I became interested in learning about the airport as I spent some time in recent years attending meetings and writing posts about the issue of aircraft traffic noise in the Greater Toronto Area.
Among previous posts on this topic is one entitled:
Dealing with Air Traffic Noise, like dealing with Lot-Splitting/Overbuilding, is about mobilizing the community to exercise political clout
A related post is entitled:
As a blogger and local history enthusiast, I have encountered sufficient personas to populate many works of fiction
The topic of the history of flight has been explored at several previous posts including:
June 2, 2019 Fly-In Charity Breakfast at Stratford airport was a most enjoyable event
M4 Sherman Tank draws crowds at Sept. 28, 2013 Small Arms Doors Open event in Mississauga
A March 15, 2021 BBC article is entitled: "The roar of traffic, aircraft and even ringing telephones are linked to negative health effects. Now scientists are starting to unravel what all this noise is doing to our bodies."
An excerpt reads:
Exposure to loud noise has long been linked with hearing loss. But the ruckus of planes and cars takes a toll beyond the ears. Traffic noise has been flagged as a major physiological stressor, second to air pollution and on roughly equal footing with exposure to second-hand smoke and radon.
In the last decade, a growing body of research has linked noise from aircraft and road traffic to a heightened risk for a number of cardiovascular ailments. And scientists are also beginning to pinpoint the mechanisms at play.