Looking for the MCHS '60s Reunion & Celebration of the '60s? The event turned out beautifully. The Oct. 17, 2015 reunion was attended by over 60 people. For the backstory, Click Here!
In the years since the 2015 reunion, some MCHS grads now continue to meet regularly for lunch in Toronto and elsewhere. MCHS grads and former students (from all graduation years) and family and friends are welcome to join us. Contact me for details.
My name is Jaan Pill; I'm a documentary maker, writer, and beginner practitioner of mindfulness. I have an interest in verbatim theatre. I began interviewing people a half-century ago.  I helped organize a reunion in Toronto in 2015 for a high school I attended in Montreal. A retired elementary teacher, I most recently taught at Munden Park Public School in Mississauga. Years ago, I went by the name John Jaan Pill until a colleague suggested I go with my Estonian name.
Many people have reconnected through this website, sometimes after a half-century or more.
PLEASE NOTE: At times, messages sent to me through this website have ended up in the spam folder in my email system, which gets automatically emptied out after 30 days. These days (unlike in days past) I check my spam folder carefully but some previous messages may now be lost. If you have not heard back from me, please contact me again via this website or send a message to my email address: jpill@preservedstories.com
In 1990 I made presentations in Estonia leading to the founding of the Estonian Association of People Who Stutter (1993); I made another presentation in Estonia in 2018. I am also co-founder of the Stuttering Association of Toronto (1988), Canadian Stuttering Association (1991), and International Stuttering Association (1995).
In my experience, a strong culture of leadership succession increases the likelihood of long-term success for non-profit organizations. The best way to establish it is to include leadership succession in the organization's constitution and bylaws. I'm also keen about the concept that non-profit organizations can serve a public good by providing an impartial forum for the sharing of information (so long as the information is evidence-based and not presented in service of scams and scamming).
I came across the importance of leadership succession during a two-month period of research leading up to launch of the Stuttering Association of Toronto in 1988. Over three decades later, I still think about how important a brief conversation can be when planning the launch of any organization, event, or project. Planning matters hugely.
During the research in 1988, one of the people I spoke with, Tony Higgs of Toronto, said that local self-help groups come and go all the time. That's because the founder moves on to other things and the momentum is lost. After that comment, it occurred to me that any group I'm involved in founding has to have leadership succession built right into its structure. With every group I've been in involved in starting up, I've kept the concept of leadership succession very closely in mind.
I've been writing reports and articles for varied purposes and publications since the 1960s. In recent years, I've become involved with local history with a particular interest in fact-checking related to this form of history. At times, local historians just repeat what somebody else has said, without seeking verification and corroboration. For example, Colonel Smith's log cabin (built in 1797) in Long Branch, South Etobicoke, got torn down in 1955. If you think it happened in 1952, you've been misled.
In July 2018 we sold our house in Long Branch; in October 2018 we moved to Stratford. As I've come to learn, the launch of the Stratford Festival was a historic achievement.
In Tyrone Guthrie's recollection, the most influential factor ensuring the launch of the Stratford Festival on July 13, 1953 was its timeliness.
Other key factors, noted by Guthrie among others, were the organizing committee; quality of the plays; construction of a thrust stage (as opposed to a standard proscenium stage); publicity by Mary Jolliffe; crucial financial resources that came through at just the right moments; and the vision and perseverance of Tom Patterson.
Guthrie viewed theatre as ritual, a characterization that the thrust stage enables. In such a ritual, audience members (seeing each other across the open stage, as they are seated on three sides of it) are at all times aware of each other's presence. That stands in contrast to theatre as illusion, a characterization that the proscenium stage (with audience members all looking in the same direction) enables.
In Blessings in Disguise (1985), Alex Guinness describes, succinctly and with good humour, the launch of the Stratford Festival. He takes a more nuanced view, perhaps, regarding the features of the thrust stage, in comparison to Guthrie. The actor's views and practical experience matter hugely, Guinness adds, when design decisions related to dimensions of a theatrical stage, and the like, are made.
Erving Goffman
I have an interest in how we view things – a topic that the Canadian sociologist Erving Goffman has explored. Blogs about Goffman's work – based upon a dramaturgical perspective on social interaction – have been among the most widely read posts at this website. That fact originally came as a surprise for me as I had assumed not many would be interested.
Previous posts about scams and scamming have also been widely read. I began writing about the topic after a war veteran contacted me.
I've organized many Jane's Walks in collaboration with Mike James of Niagara-on-the-Lake. 
My Vimeo videos can be viewed online. I also have some videos on YouTube, on topics such as teasing and bullying of children who stutter.
The banner at top of the page shows Aquaview Condos at Forty Second St. and Lake Shore Blvd. West in Long Branch (across from Long Branch GO station) during construction. My documentation of the construction – which began with daily walks around the site perimeter with our family dog – played a key role in subsequent efforts to keep Parkview School in public hands.
Some of the most important networking, as soon as we heard that Parkview School was going to be sold, took place when people in the neighbourhood stopped to talk while dog walking. Dogs were key players in saving of the school.
Oct. 17, 2015 Malcolm Campbell High School Sixties Reunion was an outstanding success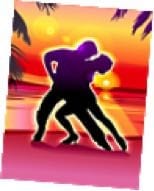 Based on comments from attendees, the Oct. 17, 2015 MCHS '60s Reunion was an outstanding success. A newsletter by Howard Hight of Boston and Diana Redden of Vancouver to our reunion database did a great job (we owe them many thanks) in keeping people informed and excited during the planning.
As an organizer, I want to express a huge thanks to all of the grads – as well as to MCHS Phys Ed teacher Soryl (Shulman) Rosenberg – who shared great stories, and provided great entertainment – including displays of prowess on the dance floor, and the playing of 'Amazing Grace' on the bagpipes. The latter tune, piped by Scott Munro, was in memory of MCHS students and teachers who have passed away.
On Nov. 17, 2015 in Toronto, Soryl Rosenberg read out a message from Graeme Decarie, an early-1960s MCHS History teacher, who was unable to attend but remains in touch with us. Soryl also presented an entertaining Show and Tell from her early-1960s career as a teacher at MCHS.
I meet regularly (with a long break during the pandemic) with MCHS alumni at luncheons in Toronto, Kitchener, and elsewhere. As the years pass, there is tremendous value in our meetings at a restaurant or picnic, in whichever city we may find ourselves in. Please contact me at jpill@preservedstories.com if you are interested in being on the mailing list for regular small-scale MCHS luncheons in these two cities. Doesn't matter what year you graduated. Friends and relatives of MCHS grads are also welcome to attend our luncheons.
This website was designed by Walden Small Business Marketing. I got help from Maestra Web Design with launching of the site in 2010. My headshot is by Walter Psotka. I learned about Walden, Walter Psotka, and Planet Dentistry from Executive Coach Barbara Lawson, to whom I owe many thanks.
I've kept in place a lot of pages, that we set up for the MCHS 2015 Reunion.
We celebrate our reconnections
A good number of people have renewed contact with each other, sometimes after fifty or sixty years, as a result of information that's been shared at this website. At other times, people have received help from other site visitors thereby enabling them to track down vital information from the past. I'm really pleased the site serves such a useful purpose.
PLEASE NOTE: At times, messages sent to me through this website have ended up in the spam folder in my email system, which gets automatically emptied out after 30 days. These days (unlike in days past) I check my spam folder carefully but some previous messages may now be lost. If you have not heard back from me, please contact me again via this website or send a message to my email address: jpill@preservedstories.com