Looking for the MCHS '60s Reunion & Celebration of the '60s? The event turned out beautifully. The Oct. 17, 2015 reunion was attended by over 60 people. For the backstory, Click Here!
---
My name is Jaan Pill; I'm a documentary maker, writer, and beginner practitioner of mindfulness. I helped organize the Malcolm Campbell High School 2015 '60s Reunion.  From 1995 to 2006 I taught at Munden Park Public School in Mississauga where I had a great time working with students to set up role plays and dramas in our classrooms.
In 1990 I made presentations in Estonia leading to the founding of the Estonian Stuttering Association (1993). I'm also a co-founder of the Stuttering Association of Toronto (1988), the Canadian Stuttering Association (1991), and the International Stuttering Association (1995). I've been involved in media relations and public education efforts aimed at changing public attitudes about people who stutter. A new generation of volunteers is carrying on the work, in his area, that I helped get started 30 years ago.
In more recent years I've been involved with the story management as it relates to local history. My first priority is to find the definitive evidence, that supports a given recollection about key aspects of a given community's story. Amateur historians (such as myself) sometimes get things wrong about the past, and then other amateur historians readily spread falsehoods, based on some original error (as in saying, for example, that the Colonel Smith house in Long Branch got torn down in 1952, when the documented evidence underlines that it was demolished in 1955).
For many reasons, including the malleability of human memory, many false stories about the past emerge. Occasionally, people point out factual errors in my blog posts. If the evidence warrants it, I'll change a previous post at once. I believe strongly in the value of evidence. In some circumstances, my preference for evidence may represent a minority, even an idiosyncratic, position. A story can be compelling, with or without the presence of evidence. In some cases, the less a story is based upon evidence, the more compelling it may appear to be.
Story management
Story management overlaps with heritage management.
A current storytelling project involves A History of Long Branch. When I refer to storytelling, I refer to the interplay between stories and the frames (or frameworks) within which they occur. For details, please refer to this link. I believe that every person is an expert on storytelling. Some people would disagree with that statement, but that's what I believe. The capacity for storytelling, and for making sense of things by creating or following stories, is part of the legacy of human evolution. Our brains are wired for stories. Perception of any kind entails a story, by means of which sensory input is organized.
I've organized many Jane's Walks in collaboration with Mike James of Niagara-on-the-Lake. My most recent much project involved a Jane's Walk that took place in Mississauga on May 28, 2016 with Mississauga Ward 1 Councillor Jim Tovey leading the way. The walk, entitled: Small Arms Building – Then and Now, was the only Jane's Walk Toronto 2016 Jane's Walk that took place in Mississauga. I am organizing a Jane's Walk in South Etobicoke with Paul Terry of the Ontario Science Centre that may take place at some point up ahead.
My interests also include:
Filmmaking
Community self-organizing
---
Filmmaking
Seven of my Vimeo videos – including one featuring Dorothy, age 97, of Villa Road – can be viewed online. I worked with Steven Toepell to put together a digital portfolio for Andy Iadinardi, a construction superintendent. The six-minute video depicts the building of Aquaview Condominiums close to where I live. My documentation of Aquaview, some years ago, led directly to my study of local history in my neighbourhood. The banner at the top of the page, that you are now reading, shows a view of Aquaview, at Forty Second St. and Lake Shore Blvd. West in Toronto during its construction. My documentation of the building of Aquaview played a role in my subsequent involvement with Parkview School (see below). Here's a September 2015 Facebook video highlighting some of my interests:
Bill Rawson of Long Branch talks about what Elvis liked to do in his spare time
Community self-organizing
I've been involved with community self-organizing and media relations for over 30 years. Until I became involved in efforts to keep Parkview School in public hands, however, I was not involved with local history.
On Oct. 26, 2010, which is when my interest in local history began, I learned that Parkview School was being sold by the Toronto District School Board as it was surplus to its needs. In the end, it was sold to the French public school board Conseil scolaire Viamonde – rather than to a developer – at a cost of $5.2-million in funding from the Province of Ontario.
The deal closed on Aug. 30, 2011. A major, two-stage letter-writing project – we had received key, strategic advice that individually-written letters would work better than a petition, in the circumstances – and the support of TDSB Trustee Pamela Gough and of Laurel Broten, the Etobicoke-Lakeshore MPP at the time – enabled the community to achieve a great outcome. Peter Milczyn is the current MPP for the riding. I am a strong supporter of Peter's Milczyn's work as the Member of the Provincial Parliament for Etobicoke-Lakeshore.
I have an email newsletter that I set up following a suggestion from Donna Magee of Toronto.
Oct. 17, 2015 Malcolm Campbell High School Sixties Reunion an outstanding success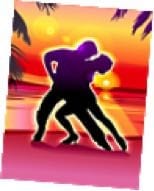 Based on comments from attendees, the Oct. 17, 2015 MCHS '60s Reunion was an outstanding success. A newsletter sent out by Howard Hight of Boston and Diana Redden of Vancouver to our reunion database did a great job in keeping people informed during the planning process.
As an organizer, I want to express a huge thanks to all of the grads – as well as to MCHS Phys Ed teacher Soryl (Shulman) Rosenberg – who shared great stories, and provided great entertainment – including displays of prowess on the dance floor, and the playing of 'Amazing Grace' on the bagpipes. The latter tune, piped by Scott Munro, was in memory of MCHS students and teachers who have passed away.
On Nov. 17, 2015 in Toronto, Soryl Rosenberg read out a message from Graeme Decarie, an early-1960s MCHS History teacher, who was unable to attend but who remains in ongoing touch with us via email. Soryl also presented an entertaining Show and Tell from her early-1960s career as a teacher at MCHS.
The Preserved Stories and MCHS 2015 websites were designed by Walden Small Business Marketing. I got help from Maestra Web Design with the launching of the sites. My headshot is by Walter Psotka. I learned about Walden Design, Walter Psotka, and Planet Dentistry from Executive Coach Barbara Lawson, to whom I owe many thanks. I'm really pleased to have this website in place, and I spend a lot of my time working at increasing my skills as a blogger. I'm also very pleased that this website has enabled quite a few people to touch base with each other again, in some cases after not having been in touch for over 50 years! There is so much value in keeping in touch, and in learning from each other's experiences.