Looking for the MCHS '60s Reunion & Celebration of the '60s? CLICK HERE!
---
My name is Jaan Pill; I'm a documentary maker, writer, and beginner practitioner of mindfulness. I'm a member of the MCHS 2015 '60s Reunion organizing team. Among other schools, I taught at Munden Park Public School. In 1990 I gave a series of lectures in Estonia that led to the founding of the Estonian Stuttering Association. I'm a co-founder of the Canadian Stuttering Association among other associations.
I've organized Jane's Walks in collaboration with Mike James of Niagara-on-the-Lake. My website is dedicated to sharing of balanced and evidence-based information. My interests include:
Filmmaking
Community self-organizing
---
Filmmaking
Six of my videos videos can be viewed online. I worked with Steven Toepell to put together a digital portfolio for Andy Iadinardi, a construction superintendent. The six-minute video depicts the building of Aquaview Condominiums close to where I live. The banner at the top of the page, that you are now reading, shows a view of Aquaview, at Forty Second Street and Lake Shore Blvd. West in Toronto during its construction. My documentation of the building of Aquaview played a role in my subsequent involvement with Parkview School (see below).
Community self-organizing
I was involved in volunteer work at the national and international levels for twenty-five years. Until I became involved in efforts to keep Parkview School in public hands, I did not do much volunteer work at the local level. In October 2010, I learned that Parkview School was being sold by the Toronto District School Board as it was surplus to its needs. In the end, it was sold to the French public school board Conseil scolaire Viamonde – rather than to a developer – at a cost of $5.2-million in funding from the Province of Ontario.
The deal closed on August 30, 2011. A major letter-writing project, and the work of TDSB Trustee Pamela Gough and the Etobicoke-Lakeshore MPP at the time, Laurel Broten, enabled the community to achieve a good outcome. Peter Milczyn is the current MPP for the riding.
I have a newsletter that I set up following a suggestion from Donna Magee of Toronto. I have a mailing list that I set up as part of the Parkview School project.
Malcolm Campbell High School Sixties Reunion – October 17, 2015 at Old Mill Toronto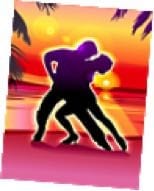 In closing, a few words about the 1960s high school reunion I'm helping to organize. A newsletter sent out by Howard Hight of Boston and Diana Redden of Vancouver to our reunion database serves as our communications channel.
If you want to search for topics at this website, use the internal search engine, or choose a word and add the words "Preserved Stories," and search on Google. The Preserved Stories and MCHS 2015 websites were designed by Walden Small Business Marketing. I got help from Maestra Web Design with the launching of the sites. My headshot is by Walter Psotka. I learned about Walden Design, Walter Psotka, and Planet Dentistry from Executive Coach Barbara Lawson, to whom I owe many thanks.