Enjoyed Dec. 1, 2012 Santa Claus Parade in Long Branch (in Toronto not New Jersey)
The photos on this page are by Jaan Pill. To enlarge a photo, click on the image. To enlarge it further, click again.
I was delighted to have the opportunity, at the start of the Dec. 1, 2012 Santa Claus Parade in Long Branch and New Toronto, to hand out 'Santa Stops Here' signs on behalf of Etobicoke-Lakeshore MPP Laurel Broten. The parade began at Dwight Avenue, the boundary line between Mimico and New Toronto and ended at around Thirty Fifth Street in Long Branch. My allotted area was between Thirty First Street and Twenty Second Street.
I'm a strong supporter of our local Etobicoke-Lakeshore MPP, who is Minister of Education and holds two additional cabinet portfolios. I support Laurel Broten's efforts to keep spending in education within reasonable limits, given the province's fiscal challenges. I have much admiration for the work of Ontario's teachers. As is the case with many others in Ontario, however, I do not support the current tactics of the teachers unions.
It didn't take long to hand out the stop signs. Children love to have a sign that reminds Santa to stop at their home on Christmas Eve. The sign gets put on a window so Santa can see.
I  enjoy this volunteer task of handing out the stop signs because it offers me a great way to meet people and talk with them. Like many people, I also just enjoy helping out.
This time, I got to talk to some first-generation immigrant families who waited with anticipation at their opportunity to witness a local Santa Claus parade for the first time. Such enthusiasm is inspiring; it underlines for me the tremendous value of such events. I was reminded of watching parades as a child, after immigrating to Canada with my family after the Second World War.
The parade brought home for me the wide demographic range, and endearing characteristics, of our local neighbourhoods.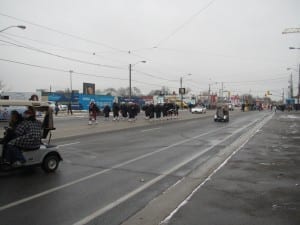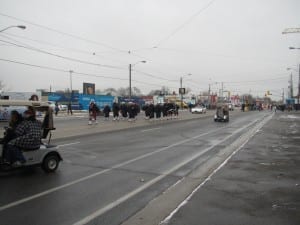 What I also remember from  this year's Santa Claus Parade is how happy the young children were to be witnessing the event. What stays in mind as well is the good cheer among the adolescents and adults. This is a great local event. Much work goes into it; it's well worth the effort.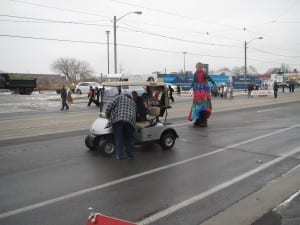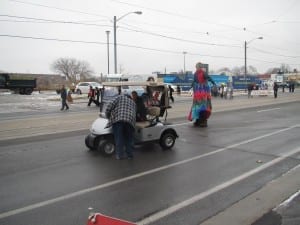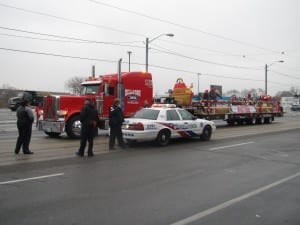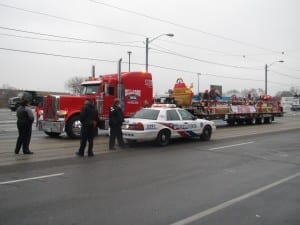 Among the photos on this page are neighbourhood views — photos taken on my way home from the parade.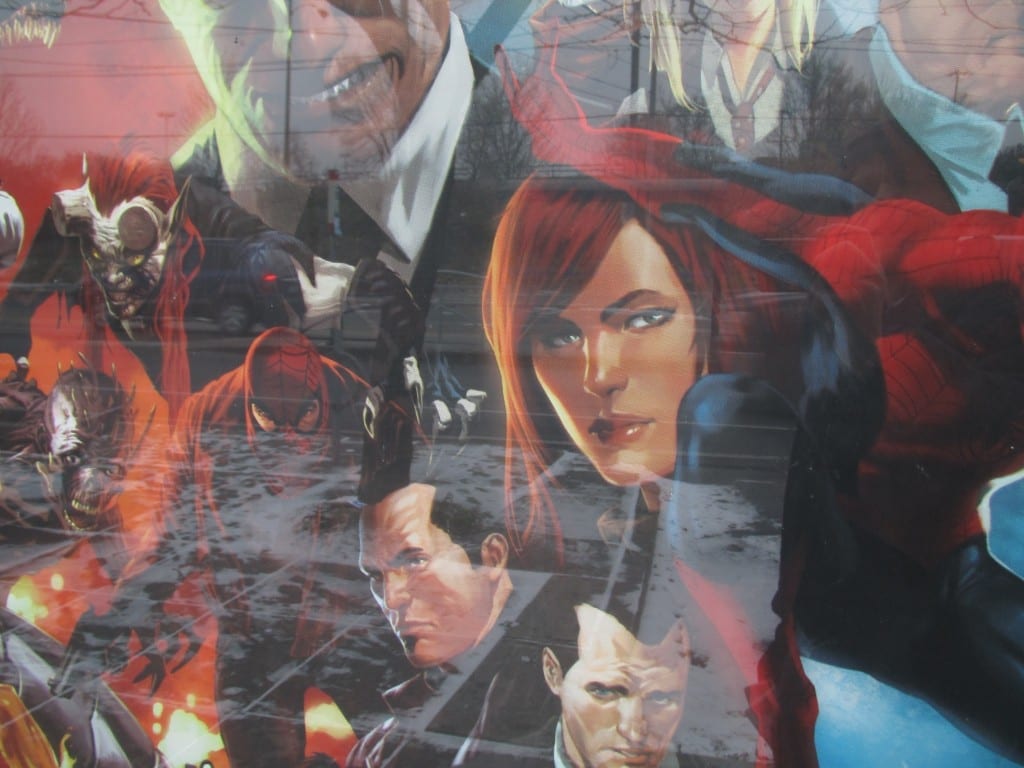 https://preservedstories.com/wp-content/uploads/2019/04/Preserved-Stories-logo-horizontal-1.png
0
0
Jaan Pill
https://preservedstories.com/wp-content/uploads/2019/04/Preserved-Stories-logo-horizontal-1.png
Jaan Pill
2012-12-01 15:07:34
2012-12-02 14:10:14
Enjoyed Dec. 1, 2012 Santa Claus Parade in Long Branch (in Toronto not New Jersey)