Guest Speaker, Thomas Herrera-Mishler, CEO and President at Buffalo Olmsted Parks Conservancy – Feb. 5, 2014 Lakeshore Planning Council AGM
The following text is from the Lakeshore Planning Council:
LAKESHORE PLANNING COUNCIL CORP.
DATE: February 5, 2014
TIME: 6:30 to 9:00 p.m.
PLACE: LAMP, 185 Fifth Street, Etobicoke M8V 2Z5
LPCC AGM 2014
AGENDA
 Registration at 6:30 p.m.
 Guest Speaker at 7:00 p.m.
 Past year projects
 Future projects
 Financial Report
 Election of LPCC Board of Directors for 2014
 Election of LPCC Executive Committee for 2014
A detailed Agenda will be provided to members in advance of the meeting.
Annual Membership: $5.00
All are welcome!
Guest Speaker, Thomas Herrera-Mishler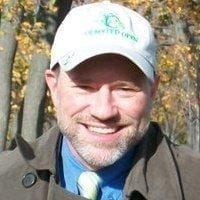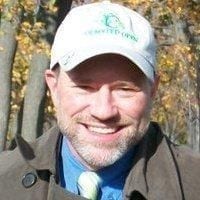 CEO and President at Buffalo Olmsted Parks Conservancy
Thomas Herrera-Mishler is the President and CEO of the Buffalo Olmsted Parks Conservancy, a not-for-profit, membership-based organization, responsible for the maintenance and operations of Buffalo's Olmsted Park and Parkway System.
In addition to maintenance, Thomas directs a team of landscape architects to de-sign capital works in the process of historical restoration of the Olmstead Parks in Buffalo. All plantings and construction are professionally supervised and planned. Community planting events allow supporters to participate in some of the implementation under supervision consistent with the master park plan.
Mexican-born, Thomas obtained his Master of Landscape Architecture and Regional Planning, Urban Design Specialization from the University of Michigan in 1986. He earned his BA of Arts in Spanish Language and Literature with a Minor in Business Administration from Eastern Michigan University in 1982.
It was while studying landscape architecture that Thomas grew to admire Frederick Law Olmsted, the iconic designer of urban parks including Central Park in NYC and parks in major cities across the country. Buffalo's own Olmsted system was designed beginning in 1868 and sits on the Register of National Historic Places. Thomas' portfolio includes the master plan for the National Zoo and Botanical Garden of Costa Rica.
https://preservedstories.com/wp-content/uploads/2019/04/Preserved-Stories-logo-horizontal-1.png
0
0
Jaan Pill
https://preservedstories.com/wp-content/uploads/2019/04/Preserved-Stories-logo-horizontal-1.png
Jaan Pill
2014-01-28 13:38:06
2014-01-28 13:40:48
Guest Speaker, Thomas Herrera-Mishler, CEO and President at Buffalo Olmsted Parks Conservancy – Feb. 5, 2014 Lakeshore Planning Council AGM