MPP Peter Milczyn December 31, 2014 e-News Update



The following message is from MPP Peter Milczyn's office"
A Year of Building Opportunity
Dear Residents of Etobicoke-Lakeshore,
Recently, the Ontario Legislature rose for our holiday break, giving your elected representatives the chance to return to their ridings, attend community events, meet constituents and spend some quality time with our loved ones. The end of sitting is also an opportunity to reflect on the accomplishments of our government in 2014 and look ahead to the ways we will continue building opportunity and security for the people of Ontario in 2015.
A year ago, I was the City of Toronto Councillor representing Ward 5 in Etobicoke-Lakeshore. And a year ago at Queen's Park, our Liberal team was facing a challenging minority parliament. What I saw was a government working in collaboration with the opposition to move forward with initiatives that were important to me, Etobicoke-Lakeshore and the people of Ontario.
The year got off to a great start when, in January, the province's largest coal-fired station, Nanticoke Generating Station, burned its last coal and went out of service. Three months later, Thunder Bay Generating Station burned its last piece of coal and Ontario became the first place in North America to eliminate coal as a source of electricity – the single largest climate change initiative undertaken in North America.
Our air is cleaner and our environment is healthier because of the work we did to reduce harmful emissions. Today, Ontario is a leader in the fight against climate change and, as the rest of the world looks to us as an example, our clean-tech industries are in global demand.
Later in the year, our government introduced legislation to increase Ontario's minimum wage to $11 per hour and tie future increases every year to the rate of inflation. The legislation gives businesses time to plan and ensures fairness for low-income workers.
In the spring, when the other parties decided not to support the budget, we went to the polls. I ran to serve as your MPP because I believe in Premier Kathleen Wynne's practical and balanced plan to build Ontario up and because I have the skills and experience to make a real contribution for the people of Etobicoke-Lakeshore. I am excited to have the opportunity to deliver for you and proud to serve as your MPP.
When our party was given a majority mandate by the people of this province, new MPPs joined those who were re-elected and together, we got right back to work. We reconvened the legislature within a few short weeks and we passed the budget in July.
Since that time we have been implementing our economic plan and working to bring more opportunity and greater security to the people of Ontario.
The plan and its four parts build Ontario up by investing in people's talents and skills, building new public infrastructure, such as roads and transit, creating a dynamic and supportive business environment and building a secure retirement savings plan, so that everyone can afford to retire.
This fall we increased trade with China, implemented full-day kindergarten province-wide, and moved towards creating the Ontario Retirement Pension Plan in 2017. In Etobicoke-Lakeshore, we saw the beginning of construction on the Six Points/Westwood site, and the finalizing of plans for the Kipling Mobility Hub.
In the New Year, we will build on these and other accomplishments of 2014 by continuing to find practical solutions to the real challenges that people face. I look forward to working with the community, City and Metrolinx on plans for a new GO station at Parklawn. Six months into our mandate, our work is just getting started. Ontario's best days are ahead.
I would like to wish you and yours peace, health and happiness in the New Year and look forward to seeing you at my First Annual New Year's Levee on January 3rd.
REMINDER to Attend my First Annual New Year's Levee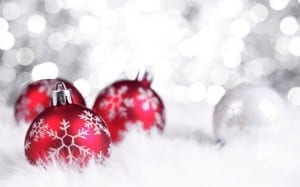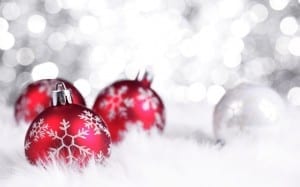 I hope you will join me on:
Saturday, January 3rd, 2015
2:00 pm – 4:00 pm
Royal Canadian Legion Branch 210
110 Jutland Rd.
Etobicoke M8Z 2H1
For more details and to view the flyer, please click here
OPS Ontario Internship Program
The Ontario government is committed to providing opportunities for Ontario's youth and new professionals to gain the skills and experience they need to succeed in their careers. The Ontario Public Service (OPS) works to reflect the diversity of Ontario at all levels and to be an inclusive, fair, accommodating and respectful workplace. The OPS offers a vast array of careers and opportunities for learning, career growth and advancement.

The Corporate Leadership Branch of the Centre for Leadership and Learning, Treasury Board Secretariat, co-ordinates several province wide employment programs to attract new talent to the OPS. One of these programs is the Ontario Internship Program (OIP).
The OIP offers two one-year paid internships in a wide range of ministries and agencies and in a variety of focus areas. This program is open to people who have graduated with a recognized degree, diploma or postgraduate certificate within the past two years (May 2013 to June 2015). The OIP is starting to recruit for 2015 interns, who will begin their assignments in July 2015. The application period for OIP interns opens on January 5, 2015, and closes on January 21, 2015, at 12 noon.
Interested candidates can visit the website at www.ontario.ca/careers and select Youth and New Professionals to learn how to apply for the OIP positions and to discover the vast range of career opportunities available in the OPS. Should you have further questions about these or other youth employment initiatives, please call Employment Ontario toll free at 1-800-387-5656.
Upcoming Meetings and Events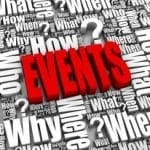 As in the past, I am happy to advertise your upcoming local meetings and events.
Please e-mail my office, at pmilczyn.mpp.co@liberal.ola.org with the information, one month prior to the your meeting or event to ensure that it gets posted in time.
Ministry of Economic Development, Employment and Infrastructure
8th Floor, Hearst Block
900 Bay Street
Toronto, Ontario M7A 2E1
416-325-7815
pmilczyn.mpp.co@liberal.ola.org
Constituency Office
933 The Queensway
Etobicoke, ON M8Z 2H1
416-259-2249
pmilczyn.mpp.co@liberal.ola.org
STAY CONNECTED
Follow us on Twitter
This email was sent to jpill@preservedstories.com by pmilczyn.mpp.co@liberal.ola.org |
Update Profile/Email Address | Rapid removal with SafeUnsubscribe™ | Privacy Policy.
MPP Peter Milczyn | 900 Bay Street | 8th Floor | Toronto | Ontario | M5H 2N2 | Canada
https://preservedstories.com/wp-content/uploads/2019/04/Preserved-Stories-logo-horizontal-1.png
0
0
Jaan Pill
https://preservedstories.com/wp-content/uploads/2019/04/Preserved-Stories-logo-horizontal-1.png
Jaan Pill
2014-12-31 18:27:52
2014-12-31 18:27:52
MPP Peter Milczyn December 31, 2014 e-News Update