Ontario proposes legislation to amend the Planning Act – Restoring local decision making to municipalities
The following text is a Special Edition of MPP Milczyn E-news.
You can also access the document here.


Ontario proposes legislation to amend the Planning Act – Restoring local decision making to municipalities
Dear Neighbors,
Please read this special edition of E-news from my office carefully, as it is about very important changes to the Planning Act.
As you know, in November 2014, I introduced a Private Member's Bill (Bill 39) to the Ontario Legislature which proposed changes to the Planning Act and the City of Toronto Act.
Bill 39, The Planning Statute Law Amendment Act, 2014, was focused on restoring local decision making and giving municipalities the tools to manage the impacts of growth and development, as well as set a stronger foundation for greater alignment between municipal growth planning and provincial legislation.
For the original PMB [Private Member's Bill] click here.
Bill 73: The Smart Growth for Our Communities Act, 2015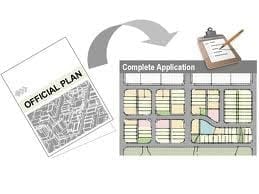 On Thursday, March 5th, the Minister of Municipal Affairs and Housing, the Honorable Ted McMeekin, announced the introduction of Bill 73: The Smart Growth for Our Communities Act, 2015. The proposed legislation is the result of input from a formal public review of the land use planning and appeal system, which took place between October 2013 and January 2014. Throughout this review, the province received more than 1,200 submissions. The proposed changes respond to the concerns heard during the review.
For the proposed legislation (Bill 73) click here.
If passed, this legislation would bring significant changes to the Planning Act and the Development Charges Act that would ensure growth in Ontario is managed smartly.
I'm very pleased that our government has proposed amendments that would give residents a greater, more meaningful say in how their communities grow; would make the planning and appeals process more predictable, would give municipalities more independence and would make it easier to resolve disputes at the community level.
I'm also particularly pleased that the proposed changes aim to give municipalities more opportunities to fund growth-related infrastructure, like transit and waste diversion. Furthermore, the legislation proposes changes that would make Section 37 density bonusing and parkland dedication systems more predictable, transparent and accountable.
BILL 73 – Smart Growth for our Communities Act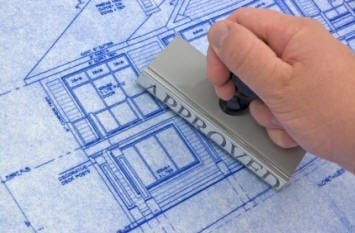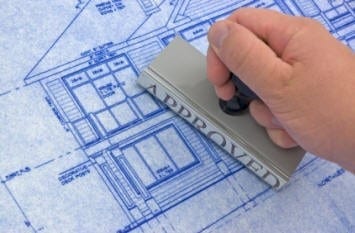 These changes will give municipalities more control and decision making authority over local planning matters, reduce the number and frequency of appeals to the Ontario Municipal Board, better define what constitutes a "minor variance", ensure that development provides more funding for transit, increased transparency and accountability on use of funds collected from development, in addition to a whole suite of changes proposed.
The Ontario Government is also committed to undertaking additional reviews and changes to the structure and operation of the Ontario Municipal Board, and housing policies later this year.
How this legislation impacts Etobicoke-Lakeshore
Planning Approvals and Process Changes
Alignment of the review of Municipal Official Plans with Provincial Growth Plans from a five (5) year cycle to a ten (10) year cycle
(This will provide Toronto planners with more time to deal with community planning applications.)
Official Plan Amendments that are passed by a Municipality to implement provincial policy will not be appealable to the Ontario Municipal Board
(This will save the City of Toronto time and money by not tying up planning resources at the Ontario Municipal Board.)
New Official Plans would not be appealable for two years to the OMB
(This will allow the City of Toronto to implement new plans and allow them to take immediate effect without incurring multi-year delays at the OMB. This will prohibit developers from attempting developments that do not conform with the Official Plan for that period of time.)
Appeals of an entire Official Plan will not be permitted.
(The City of Toronto will save time and money by not having to assemble arguments against vague appeals of the entire Official Plan.)
Prohibition of Applications for Minor Variances for two (2) years after a Zoning Amendment Application is approved.
(Residents will have more certainty about what will actually be built and will dissuade developers from making quick attempts to change approved development plans.)
Allow municipalities to implement Community Planning Permit Zoning Bylaws for neighbourhoods and districts outlining clear rules for development and community benefits. These zoning By-Laws would not be appealable to the OMB for five (5) years after approval.
(This will encourage City planning to proactively plan for neighbourhoods and areas, will give residents certainty as to what can be built.)
New definitions for "Minor Variance"
New definitions for what constitutes a "Minor Variance" will adopted by Regulation. The definitions have not yet been formulated and will be subject to further consultation this year.
(This will address one of the most frustrating aspects of local planning.)
The Bill proposes the required creation of a Planning Advisory Committees that will have to include residents of a municipality, not just elected officials.
(This type of Committee has not been seen in Toronto since the 1970's.)
Remove requirement to review employment land policies ensuring no appeals to the OMB if a municipality refuses to convert employment lands to residential/mixed use.
(The current system required Toronto to review employment lands every five (5) years which resulted in hundreds of request for conversion and in excess of one hundred (100) appeals to the OMB, this would be prevented in the future.)
Create opportunities for mediation in advance of an appeal to the OMB by giving municipalities a ninety (90) day time out before setting a hearing date.
[Require] more community consultation at the start of the process, explaining how community input affects a decision.
Development Charges, Parkland fees, and Section 37 Payments
The Development Charges Act will be amended to allow municipalities to collect more funding for Transit infrastructure and waste recycling and handling facilities.
The current Development Charge system requires municipalities to project their charges upon historic levels of service provision to new developments.
Proposed changes will allow municipalities to derive fees on the basis of desired future levels of service or enhanced levels of services.
(The City of Toronto will be able to collect millions of additional dollars annually from new development. The precise amounts will be subject to the City of Toronto adopting a new development charges by-law.)
Changes will require municipalities to clearly report how much money has been collected and how it is being spent.
Development Charges
There are a range of community benefits under Section 37
Cash-in-lieu of Parkland dedication
A municipality that chooses to accept "cash-in-lieu" of parkland from new development will be required to create and adopt a Parks Master Plan showing where and when new parks are proposed to be created using the funds collected
(The City of Toronto does not currently have a specific plan of this kind.)
For a link to our local Etobicoke-Lakeshore press release, please click here.
[ Or you can access it here:
Updated Press Release FINAL DRAFT – PDF- V5 ]
Please don't hesitate to contact my office with any questions or concerns about the future of Bill 73 and we would be happy to assist you.
Peter Milczyn
MPP Etobicoke-Lakeshore
Constituency Office
933 The Queensway
Etobicoke, ON M8Z 2H1
416-259-2249
pmilczyn.mpp.co@liberal.ola.org
Queen's Park
5th Floor, Mowatt Block
900 Bay Street
Toronto, Ontario M7A 1C3
416-325-7815
pmilczyn.mpp.co@liberal.ola.org
Stay Connected
Follow us on Twitter
Forward this email
This email was sent to jpill@preservedstories.com by pmilczyn.mpp.co@liberal.ola.org |
Update Profile/Email Address | Rapid removal with SafeUnsubscribe™ | Privacy Policy.
MPP Peter Milczyn | 900 Bay Street | 8th Floor | Toronto | Ontario | M5H 2N2 | Canada
[End of text] 
Please note
I have made minor changes in punctuation (e.g. treating the content within brackets as separate, stand-alone sentences) and have added a heading, namely: New definitions for "Minor Variance."
The news release referred to in the text can be accessed here.
https://preservedstories.com/wp-content/uploads/2019/04/Preserved-Stories-logo-horizontal-1.png
0
0
Jaan Pill
https://preservedstories.com/wp-content/uploads/2019/04/Preserved-Stories-logo-horizontal-1.png
Jaan Pill
2015-03-09 19:10:08
2015-03-13 13:53:33
Ontario proposes legislation to amend the Planning Act – Restoring local decision making to municipalities