New comment regarding Cartierville School in Montreal
A new comment has been added to the post entitled: Cartierville School in Montreal.
The comment – which I'm featuring as a separate post, by way of bringing attention to it, is from Frances Ipsen (nee Oppenheimer) and reads:
Hello everyone
Gosh I have fond memories of Cartierville School.. Teachers that I remember asise from Mrs Findlayson, nee Snyder. Not only was she the Principal but she was also my grade 7 teacher. and there was Miss Hughes, and Mrs Carpenter. Does anyone recall Mrs de Courville. She was so nice.. Students I remember Roslyn Forman, Louie Whitehouse and his sister Doreen, Judy Ross, Eleanor Powell, Rankin Caldwell, to name a few My favourite thing was, the skate party in February when all the students wore costumes and a panel picked out the best one in a number of categories an prizes were given out. I won a few times. Boy it is nice to think about those days especially with all the violence going on these days. I could go on and on but I like I will end it here. All the best to everyone
[End of text]
Comment
It's a delight to read of your memories Frances!
Archival photo of Cartierville
I recently came across a Jan. 31, 2021 Facebook post from Peter Halliday that I want to share; Peter writes:
I posted this shot a few years ago, but because of the renewed interest in the Canadair shot below, I thought I'd re-post this one too. Some landmarks are visible already – the path of highway 15, the railroad tracks, Sacre Coeur hospital, the neighbourhood where MCHS would be built, in the lower center of the photo. I think the picture was from the 1950's, but I am not sure when… If you want the full zoomable photo/file you can try this link:
http://depot.ville.montreal.qc.ca/vues-aeriennes-1958/VM97-3_02_10-159.TIF?fbclid=IwAR1_pTHg9hRYuBTP7nlTW8A9wce–10HVXABELl_AdmbOi95ci6HL2B1a-I
*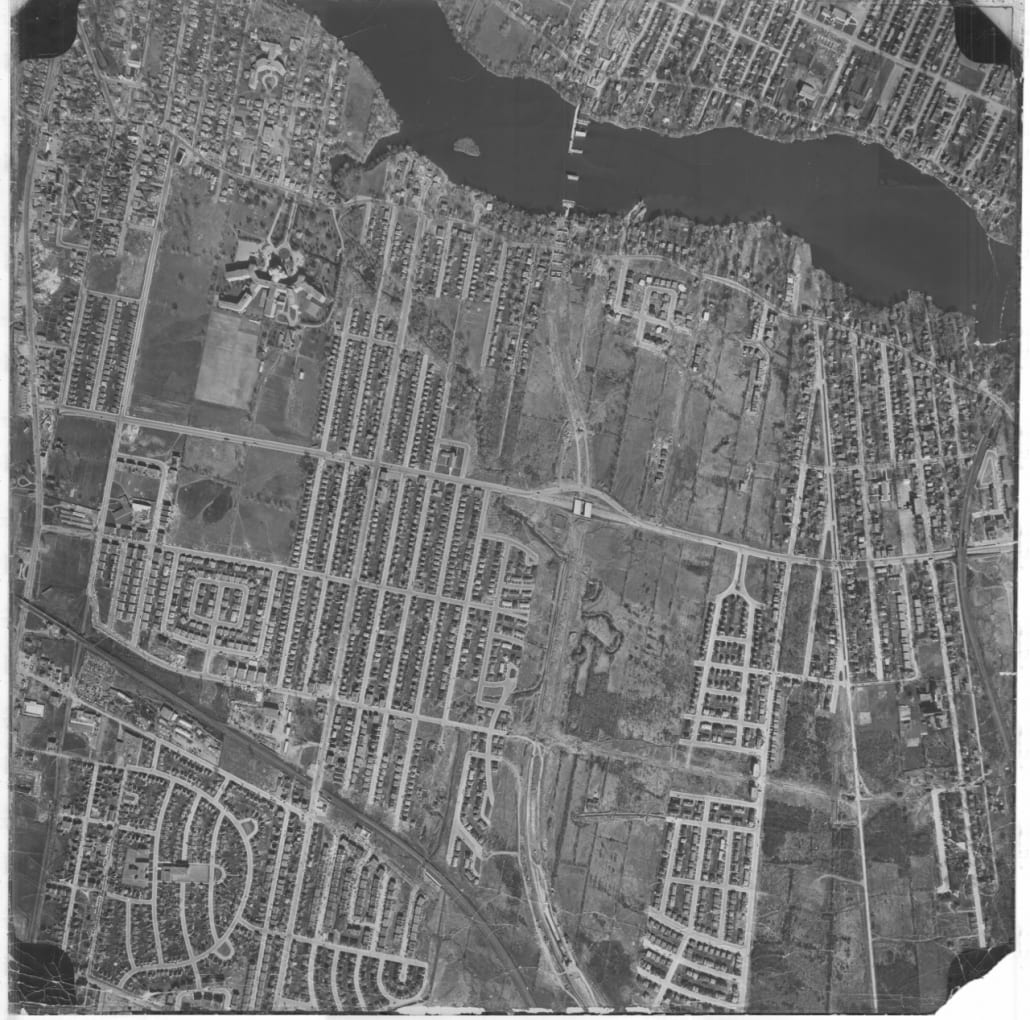 https://preservedstories.com/wp-content/uploads/2019/04/Preserved-Stories-logo-horizontal-1.png
0
0
Jaan Pill
https://preservedstories.com/wp-content/uploads/2019/04/Preserved-Stories-logo-horizontal-1.png
Jaan Pill
2016-07-25 16:50:49
2021-03-20 15:19:59
New comment regarding Cartierville School in Montreal