In Situ, a multi arts festival at the Small Arms Building in Mississauga, will take place Oct. 27 to 29, 2016
Click here for previous posts about the Small Arms Building >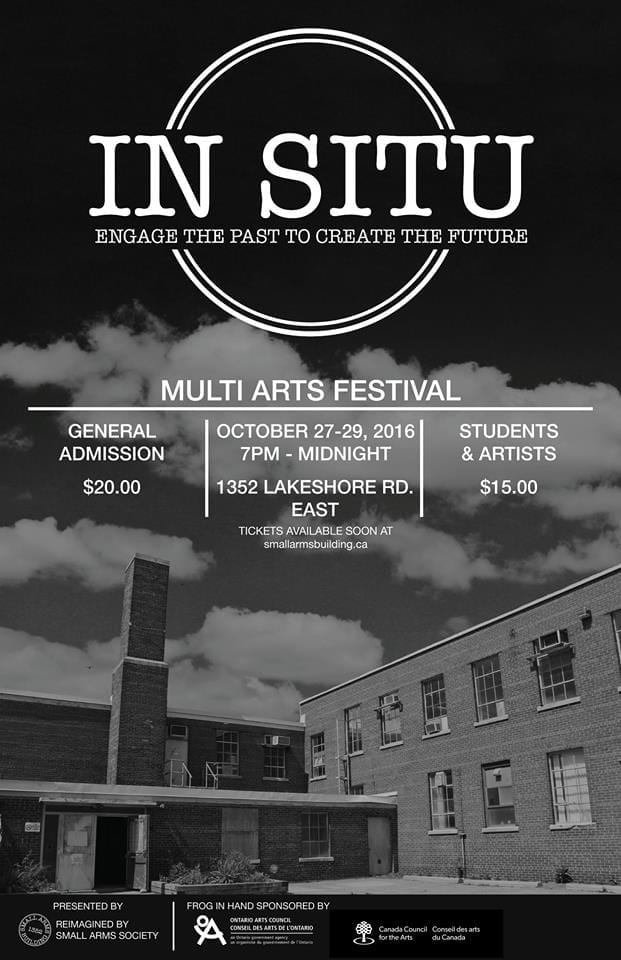 The following information is from a Facebook post announcing a public Festival hosted by the Small Arms Society:
In Situ is a multi-arts festival taking place in October at the Small Arms Building in Mississauga. The event will feature live music, live art creation and pop up theatre performances, all in the former WWII arms factory.
Come join us from October 27-29 to celebrate the history of the Small Arms Building and help to transorm the heritage building into a creative hub.
[End of text]
For details as we get closer to the event visit: Small Arms Society Facebook page.
Tickets are available at Evenbrite – please note tickets are limited in number.
https://preservedstories.com/wp-content/uploads/2019/04/Preserved-Stories-logo-horizontal-1.png
0
0
Jaan Pill
https://preservedstories.com/wp-content/uploads/2019/04/Preserved-Stories-logo-horizontal-1.png
Jaan Pill
2016-08-17 11:24:11
2016-10-14 05:57:51
In Situ, a multi arts festival at the Small Arms Building in Mississauga, will take place Oct. 27 to 29, 2016