The OMB took this 9 Meaford Ave. photo montage as evidence.
The Etobicoke-York Committee of Adjustment had rejected it out of hand.
The Committee has made a point of consistently rejecting such mock ups, prepared by residents.
In the subjective view of the Chair of the Committee, expressed on a number of occasions, such mock ups have no value whatever.
We as residents are most fortunate that the OMB is willing to consider such images as valid evidence.
The 9 Meaford OMB decision is accessible here:
This is a point to keep in mind: There is tremendous value – depending on the circumstances – in preparing such material, when residents are presenting their views to decision-makers with regard to "Minor Variance" proposals.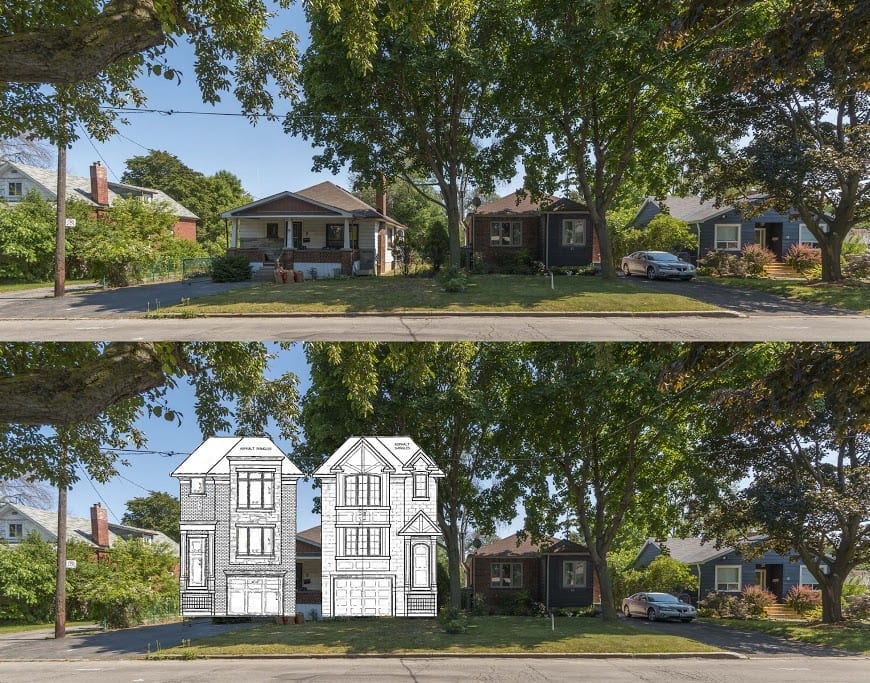 https://preservedstories.com/wp-content/uploads/2019/04/Preserved-Stories-logo-horizontal-1.png
0
0
Jaan Pill
https://preservedstories.com/wp-content/uploads/2019/04/Preserved-Stories-logo-horizontal-1.png
Jaan Pill
2017-06-17 09:11:11
2017-06-17 09:11:11
The OMB took this 9 Meaford Ave. photo montage as evidence; Committee of Adjustment rejected it out of hand