Happy Holiday Wishes and a Grateful Thank you – Message from Diane LaPointe-Kay, president, Small Arms Society, Mississauga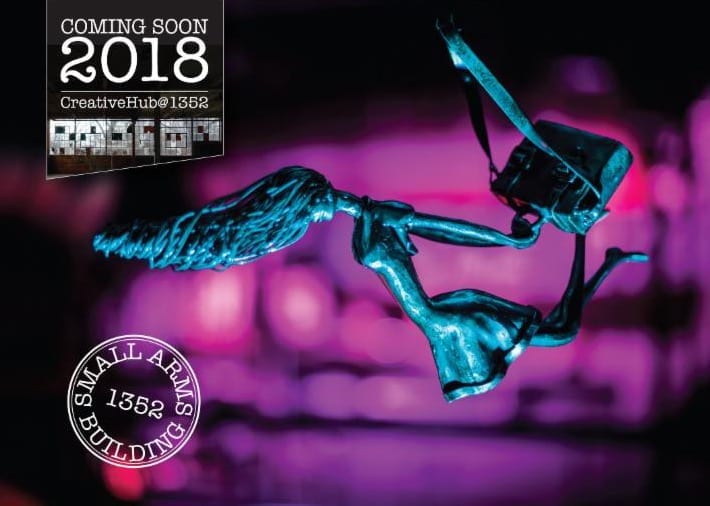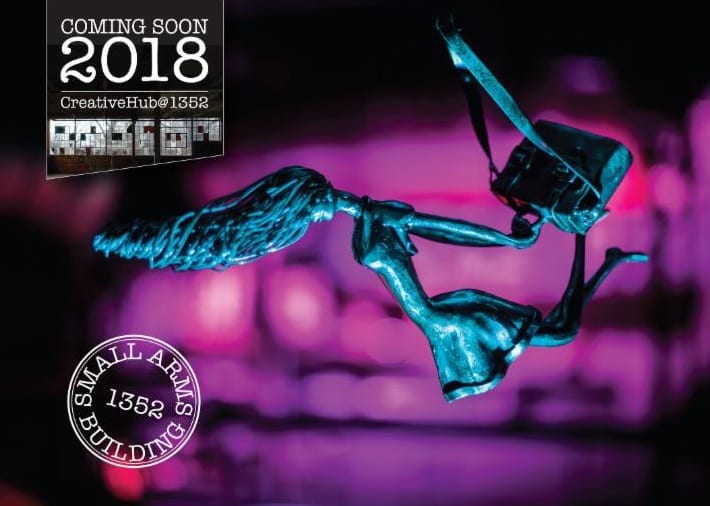 The following message is from Diane LaPointe-Kay of the Small Arms Society:
MESSAGE FROM THE PRESIDENT
The incredible story of the historic WWll Small Arms Building at 1352 Lakeshore Road, Mississauga brings together so many people whose lives would not have otherwise intersected. Thanks to the dedicated work of a number of driven and committed individuals and organizations, we have made huge strides in 2017 toward realizing our vision for the adaptive re-use of the Small Arms Building into a Creative Hub.
In April 2017, the City of Mississauga completed the acquisition of the Small Arms Building and approximately 9 acres of developable lands. The city then began Phase One of the remediation, focused on upgrades to the south end of the building, replacing windows, skylights and mechanical systems, adding new washrooms and the creation of a servery area.
The building, scheduled for completion in Spring 2018, will provide a collaborative, interdisciplinary space where education, heritage, environmental sciences, technology and artistry meet. How exciting! We invite you to share our 2017 moments read more.
None of this would have been possible without the vision and tireless efforts of our many volunteers, business leaders, stakeholders, board members and city/elected representatives working to bring this significant historical building back to life.
We look forward to the transformation of this wonderful light-filled building into a creative hub where students, artisans, entreprenuers and practitioners of all disciplines can connect, collaborate and foster innovation.
SAS would like to acknowledge and thank the City of Mississauga for their excellent work in bringing this project to fruition. A special thank you as well to Ward 1 Councillor Jim Tovey whose inspiration and commitment to this project was the driving force for turning a vision into reality.
We couldn't have done it without you.
Sincerely,
Diane LaPointe-Kay
President
Small Arms Society
To see the progress of the Small Arms Building Phase One remediation, click here.
For more information on SAS, check out our website smallarmsbuilding.ca, follow us on Facebook, Twitter and Instagram.Stay tuned for future updates. Hope you have a wonderful holiday and we'll see you in 2018!
REIMAGINE WITH THE SMALL ARMS SOCIETY
https://preservedstories.com/wp-content/uploads/2019/04/Preserved-Stories-logo-horizontal-1.png
0
0
Jaan Pill
https://preservedstories.com/wp-content/uploads/2019/04/Preserved-Stories-logo-horizontal-1.png
Jaan Pill
2017-12-20 19:50:51
2017-12-20 19:55:32
Happy Holiday Wishes and a Grateful Thank you – Message from Diane LaPointe-Kay, president, Small Arms Society, Mississauga