South Etobicoke Meet & Greet – May 22, 2013, 6:30 pm – Learn about Toxics in Toronto – New Toronto Library
I'm pleased to share with you important information from DeTOx Toronto
This is a very relevant discussion
Under Toronto's new ChemTrac program it is possible to find out where in your community there may be small industries emitting toxic chemicals. Toronto is the only municipality in Canada where this reporting occurs.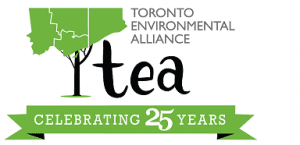 A Meet & Greet will be held in South Etobicoke on May 22, 2013
The following message is from DeTOx Toronto:
South Etobicoke Neighbourhood Meet & Greet – DeTOx Toronto
We invite our friends and members to join us at our next Neighbourhood Meet & Greet event at New Toronto Library on Wednesday, May 22, 2013.
Heather Marshall, TEA's Toxics Campaigner, will share information on Etobicoke's air quality and sources of pollution to inspire local action to DeTOx Toronto and protect our health. Heather will also share TEA's new Toxics Reduction Toolkit.
Join us to talk about TEA's Toxics in Toronto campaign, meet others who care about the environment and talk about solutions!
When: Wednesday May 22, 2013
6:30 pm – Introductions & Information table
7:00 – 8 pm – Presentation & Discussion
Where: New Toronto Public Library – Community Room 110 Eleventh Street
RSVP: events@torontoenvironment.org
We hope to see you there!
Copyright © 2013 Toronto Environmental Alliance, All rights reserved.
You are receiving this email because you opted in at our website or signed up in person. Council Watch is the twice-monthly e-newsletter of the Toronto Environmental Alliance (TEA).
Our mailing address is:
Toronto Environmental Alliance
30 Duncan St
Suite 201
Toronto, Ontario M5V2C3
Canada
[End of message from Toronto Environmental Alliance]
DeTOx Toronto Toolkit
The following information is from the DeTOx Toronto website:
In a partnership with environmental and health groups, TEA [Toronto Environmental Alliance] is proud to release the Toronto Toxic Reduction Tool Kit.
The 8-part toolkit outlines how to identify and reduce toxic exposure at work, at home and in the community with worksheets, guides and resources.
The Toolkit will help residents understand and make use of Toronto's Community Right to Know (CRTK) bylaw which requires public reporting of toxic chemical use by local businesses.
You can access the Toolkit by clicking here.
Update
A July 20, 2015 CBC article is entitled: "Canada can't afford complacency on air pollution: CMAJ editorial: Air pollution a 'silent killer' that can exacerbate other health conditions."
https://preservedstories.com/wp-content/uploads/2019/04/Preserved-Stories-logo-horizontal-1.png
0
0
Jaan Pill
https://preservedstories.com/wp-content/uploads/2019/04/Preserved-Stories-logo-horizontal-1.png
Jaan Pill
2013-05-20 15:55:35
2015-07-21 07:55:37
South Etobicoke Meet & Greet – May 22, 2013, 6:30 pm – Learn about Toxics in Toronto – New Toronto Library