Assembly Hall a great location for the Advance Poll for Etobicoke-Lakeshore byelection
You can access information about Advance Polls for the Etobicoke-Lakeshore byelection here.
You can access information about election procedures from the Elections Ontario website.
The Assembly Hall is among the Advance Polls from July 20 to 25. The building, which is an exemplary illustration of the adaptive reuse of a century-old heritage building, is located near the corner of Kipling Avenue and Lake Shore Blvd. West.
I've discussed the Assembly Hall in the context of the history of the Lakeshore Hospital Grounds and also in the context of the redevelopment of Wesley Mimico United Church:
The outcome of the Wesley Mimico redevelopment story will depend upon negotiations related to the Ontario Heritage Act
The following photos focus on a particular feature of the Assembly Hall, namely the translucent addition which has enabled more extensive community use of the heritage building than would otherwise be the case.
Preservation guidelines for such buildings – as cited in the above-noted post regarding the Wesley Mimico redevelopment in the context of the Ontario Heritage Act – specify that when such an addition is added as part of the adaptive reuse of a heritage building, the addition has to be immediately distinguishable from the original structure. The addition to the building must also be of such a nature that, were it to be removed, the intact facade of the original building would be observable. Both criteria are aptly met at the repurposed Assembly Hall.
Click on the following images to enlarge them. Click again to enlarge them further. Use the 'Back' button on your browser to return to the page you are now reading.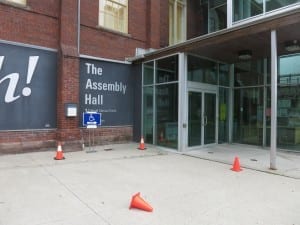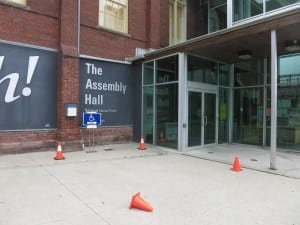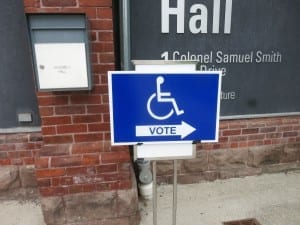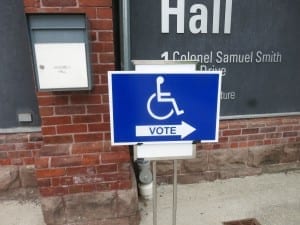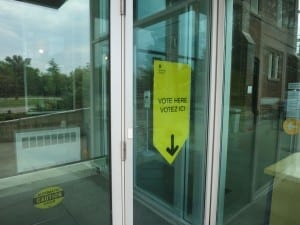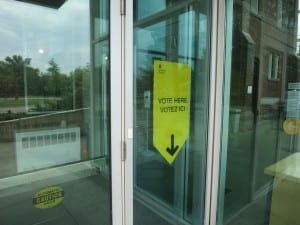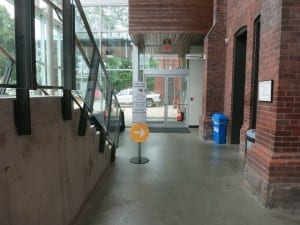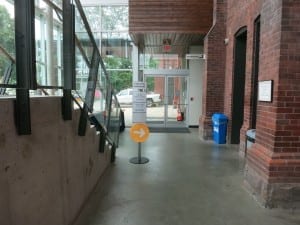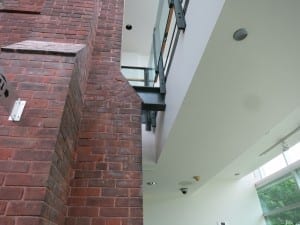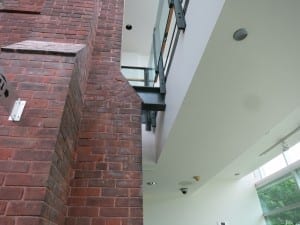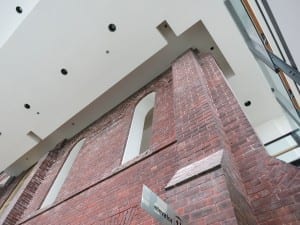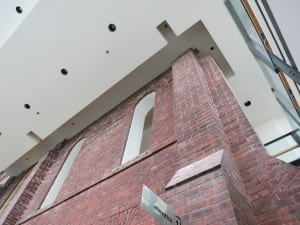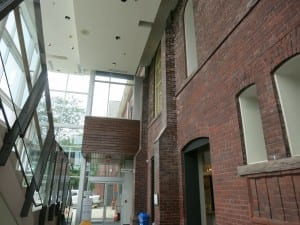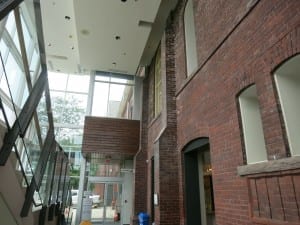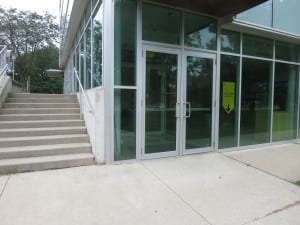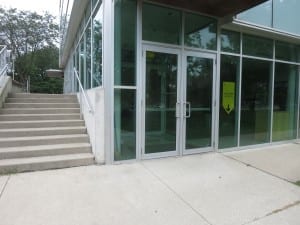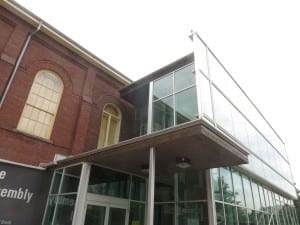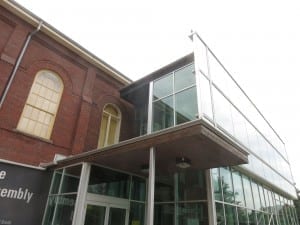 https://preservedstories.com/wp-content/uploads/2019/04/Preserved-Stories-logo-horizontal-1.png
0
0
Jaan Pill
https://preservedstories.com/wp-content/uploads/2019/04/Preserved-Stories-logo-horizontal-1.png
Jaan Pill
2013-07-23 11:36:33
2013-07-23 11:36:33
Assembly Hall a great location for the Advance Poll for Etobicoke-Lakeshore byelection