Meadowvale (Mississauga) Community Centre Revelopment – Public Art
The deadline for feedback concerning the short-listed pro[sals (see link below) from Mississauga residents is Nov. 24, 2015
You can access message concerning Meadowvale Community Centre Revelopment here>
The text at the above-noted link reads as follows: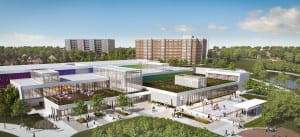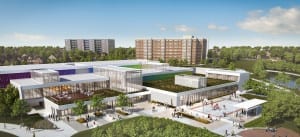 Meadowvale Community Centre Revelopment – Public Art
The City of Mississauga is undergoing a public art process in order to commission a professional artist, or artist team, to design, fabricate and install a permanent public artwork as part of the Meadowvale Community Centre Redevelopment. An important element of this process is community feedback.
23 submissions were received. 7 artists were short-listed and invited to submit detailed proposals. An art jury will meet at the end of November to select the winning proposal. Public feedback will be shared with the jury for their consideration.
The City is looking for a professional artist, or artist team, with established design team and large scale public art experience whose work can bring an innovative approach to the site. Artwork can be composed of a variety of materials and/or media and should be interactive and visually engaging.
Upon acceptance, the artwork will become part of the City's Public Art Collection.
To share your feedback, review the short-listed proposals and send your feedback directly to: public.art@mississauga.ca
Thank you,
Culture Division
Public Art Program
Twitter
Follow @SaugaCulture to stay up to date with Mississauga Culture news!
Facebook
Like Mississauga Culture on Facebook to keep up with our news, updates and other discussions!
City of Mississauga Culture Division
201 City Centre Drive, suite 202
Mississauga, Ontario L5B 2T4
https://preservedstories.com/wp-content/uploads/2019/04/Preserved-Stories-logo-horizontal-1.png
0
0
Jaan Pill
https://preservedstories.com/wp-content/uploads/2019/04/Preserved-Stories-logo-horizontal-1.png
Jaan Pill
2015-11-11 13:03:25
2015-11-11 13:04:03
Meadowvale (Mississauga) Community Centre Revelopment – Public Art