Following message is from Etobicoke-Lakeshore MPP Peter Milczyn: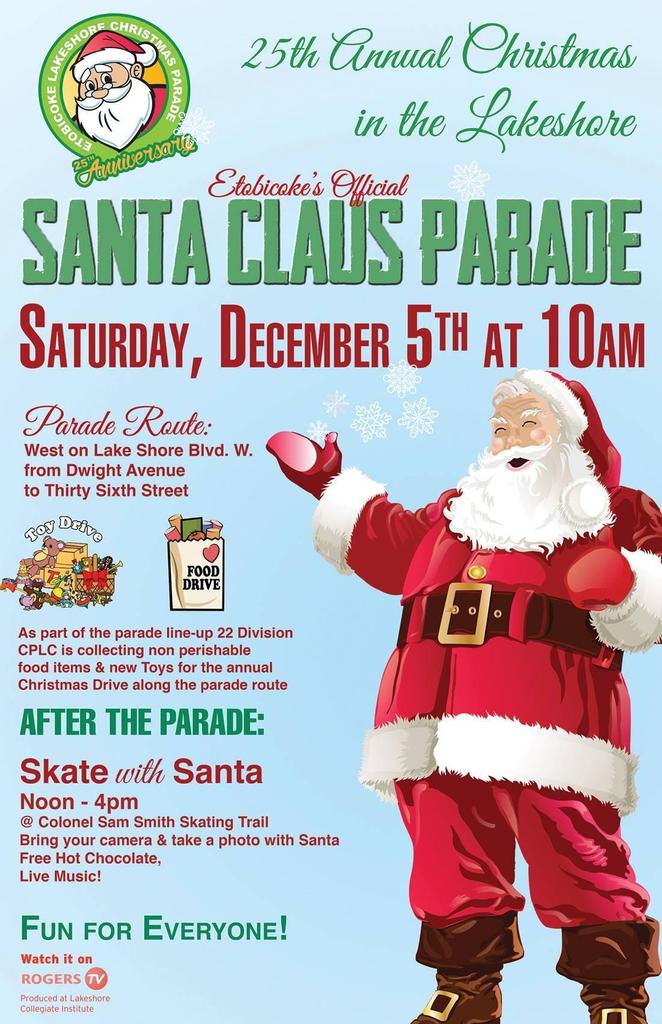 Dear Neighbour,
I would like to remind you that the 25th Annual Lakeshore Santa Claus Parade will be held on Saturday, December 5th. The parade will head west on the Lake Shore Blvd. W starting at Dwight Avenue and ending at Thirty Sixth Street. The parade starts at 10:00 am
Once again this year my office is collecting donations of food, new clothing and unwrapped toys to be distributed to those in need. Please feel free to drop your donation off at my office at 933 The Queensway between 9:00 am and 5:00 pm Monday to Friday or bring your donation with you to my Holiday Open House on December 17th.
I am also hosting a Tenant Information night on December 9th from 6:30 to 8:00 pm at Martin Luther Evangelican Lutheran Church, 2379 Lake Shore Boulevard West. For more information, please click here
Peter Milczyn
[End of text from Peter Milczyn]
https://preservedstories.com/wp-content/uploads/2019/04/Preserved-Stories-logo-horizontal-1.png
0
0
Jaan Pill
https://preservedstories.com/wp-content/uploads/2019/04/Preserved-Stories-logo-horizontal-1.png
Jaan Pill
2015-12-04 17:34:05
2015-12-04 17:35:49
25th Annual Lakeshore Santa Claus Parade will be held on Saturday, Dec. 5, 2015 starting 10:00 am