Property damage at house next to 20 Garden Place in Long Branch: Damage occasioned as part of demolition process
I have been informed that a demolition at 20 Garden Place in Long Branch has given rise to property damage at an adjacent house.
A neighbour notes: "This [the property where demolition/construction is underway] is the house that was settled by city planners at the OMB the night before the hearing."
Please contact me if you have further details.
As well, I am aware of an anecdotal report that one of the employees, involved with the demolition, was alleged to have threatened some nearby neighbours. I would suggest that such incidents be reported to the Toronto Police Service, 22 Division Non-Emergency Number:  416-808-2200. You can also contact 22 Division by email.
It may also be noted that the 22 Division Community Response Office is at 416-808-2219. The Officers assigned to Long Branch are:
Const. Matt Steele #10460
Const. Mario Kulina #90056
Please refer to the 22 Division website for further details.
It's important to document threats or property damage. Write down, as soon as possible, what has been said, and the circumstances including names of witnesses, if any. If there are no witnesses, share with another person or persons what has happened, and make a note of when you have shared the information.
Written documentation, created at once or as soon as possible after the event, has much more value than vague recollections. In the case of property damage, take photos at once.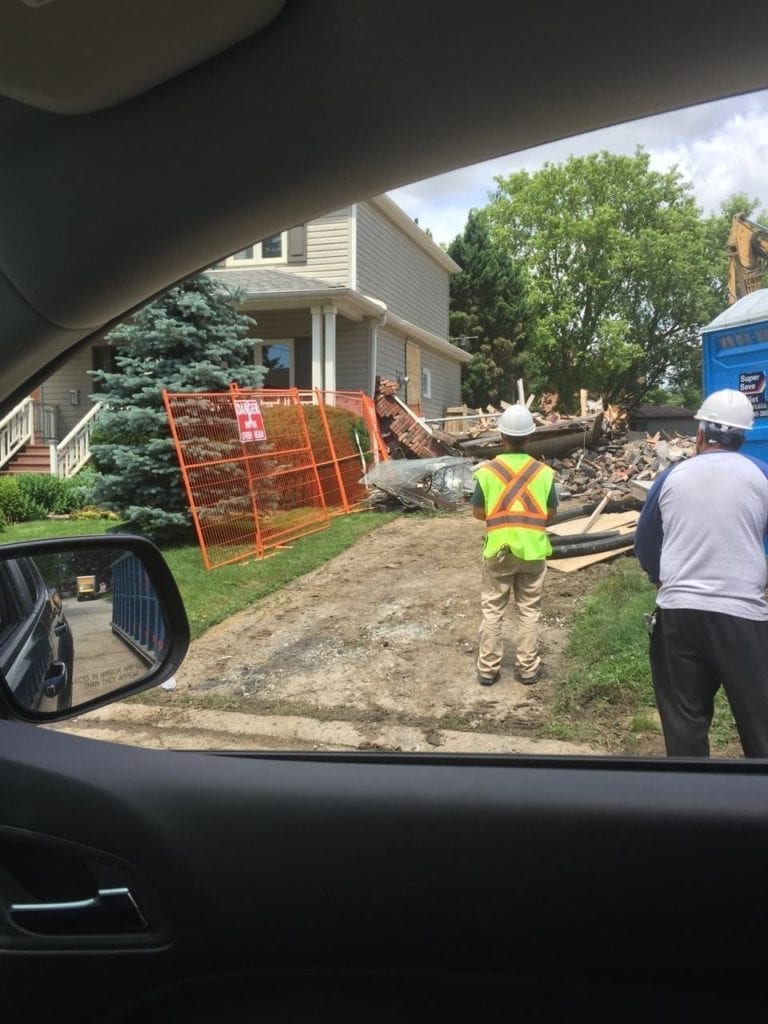 https://preservedstories.com/wp-content/uploads/2019/04/Preserved-Stories-logo-horizontal-1.png
0
0
Jaan Pill
https://preservedstories.com/wp-content/uploads/2019/04/Preserved-Stories-logo-horizontal-1.png
Jaan Pill
2017-06-30 15:14:37
2017-09-20 07:53:42
Property damage at house next to 20 Garden Place in Long Branch: Damage occasioned as part of demolition process