Four upcoming public meetings: 1 Blue Goose & GEMS of Etobicoke-Lakeshore; Pearson Airport; & 25 Audely St and 23 Buckingham St
The following information (aside from the GEMS item) is from the Lakeshore Planning Council. I am not a member of this group; however, I see value in the information this group, and a range of other sources, share with regard to upcoming public meetings and events.
(Except for selective highlighting of a word here or there, I don't like working with all-caps headings but I do not want to spend time in changing the capitalization, in the case of the three headings below. As a volunteer, I like to provide a public service, from time to time, by way of posting information at this website, but do not want to wear myself out.)
(1) WEDNESDAY, MAY 17, 2017 – REDEVELOPMENT OF 1 BLUE GOOSE STREET
Date: Wednesday, May 17, 2017
Time: 6:30 p.m. to 8:30 p.m.
Updates:
A May 19, 2017 InsideToronto.com article is entitled: "Blue Goose proposal poses parking problems: Mimico residents: Death of on-site parking for Blue Goose Tavern patrons worries neighbours."
A May 24, 2017 message, from a reliable source, reads:
"The item has been adopted at City Council today.
"The next step will be for city staff to formally notify the landowner and draft the final bylaw to designate the property under the Ontario Heritage Act. That will then have to track back to City Council for approval."
A City of Toronto document provides a further update:
EY22.5 – 1 Blue Goose Street.docx
[End]
Public Mtg – May 17, 2017 – 1 Blue Goose
Place: St. Leo Catholic School, 165 Stanley Avenue
(2) SATURDAY, MAY 27, 2017 – PEARSON AIRPORT AND OUR COMMUNITIES
Date: Saturday, May 27, 2017
Time: 2:00 p.m. to 4:00 p.m.
Toronto Pearson – Sat May 27, 2017
Place: Silverthorn Collegiate Institute, 291 Mill Rd., Etobicoke
(3) WEDNESDAY, JUNE 7, 2017 – REDEVELOPMENT OF 25 AUDLEY ST AND 23 BUCKINGHAM ST
Date: Wednesday, June 7, 2017
Time: 6:30 p.m. to 8:30 p.m.
Place: St. Leo Catholic School, 165 Stanley Avenue
[End of message]
Please note other's also another great meeting on Wednesday, May 17, 2017
REMINDER: You are invited to GEMS of Etobicoke-Lakeshore Awards Ceremony, Wednesday, May 17, 2017 at 7 pm, The Assembly Hall, 1 Colonel Sam Smith Park Drive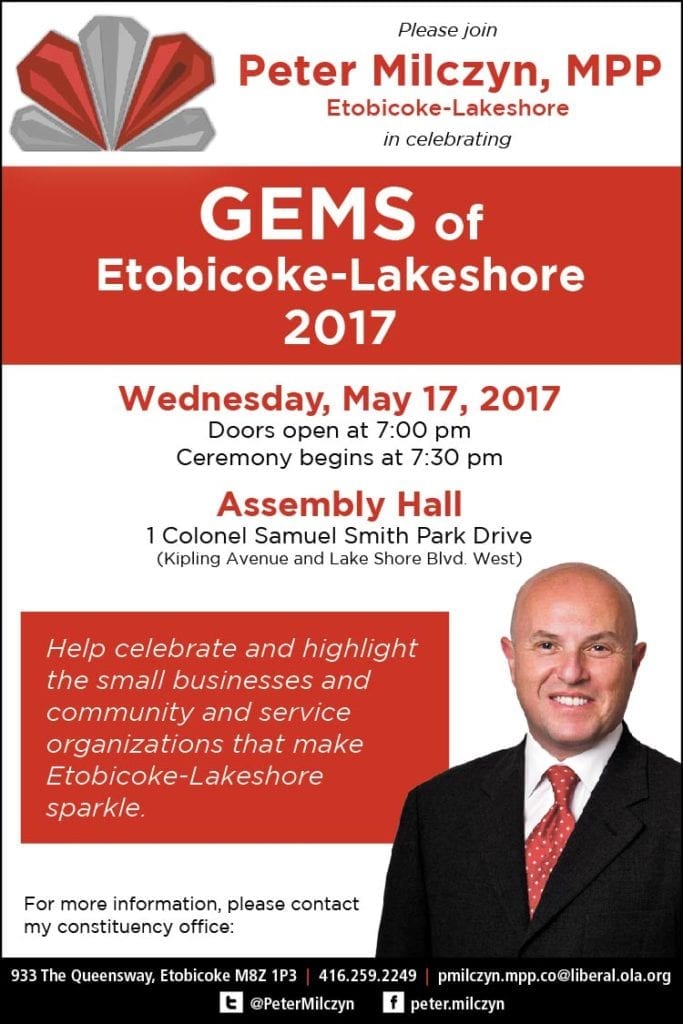 https://preservedstories.com/wp-content/uploads/2019/04/Preserved-Stories-logo-horizontal-1.png
0
0
Jaan Pill
https://preservedstories.com/wp-content/uploads/2019/04/Preserved-Stories-logo-horizontal-1.png
Jaan Pill
2017-05-15 09:58:27
2017-06-06 12:12:47
Four upcoming public meetings: 1 Blue Goose & GEMS of Etobicoke-Lakeshore; Pearson Airport; & 25 Audely St and 23 Buckingham St