Update from Sandy Donald of Long Branch regarding higher order transit corridor along Lake Shore Blvd. West
Sandy Donald [note from Jaan Pill: I have done minor copy editing to ensure clarity] writes:
Executive Summary of what has happened
The amendment was passed by City Council.
Councillor Grimes heard from a lot of you and it did make a difference. They did make some changes and also had the Chief Planner put on record that the amendment OPA 456 does not give any new rights to property owners (builders) and in no way changes the bylaws or Official Plan for Neighbourhoods. Hopefully this will block the builders' planners at TLAB. We will see.
The big thing that happened is the city has become very aware of the residents' concerns and in future will talk with residents. The Long Branch Neighbourhood Association did an incredible job of coming to our defence. Including a meeting with Grimes and the City's Chief Planner.
Please read their information below [please see note below]. If you are not a member you should join. The other area that did come up, starting in March the city will start discussing where additional intensification will be planned. The battle for Long Branch is not over. Thanks for your help.
I encourage you to join the Long Branch Neighbourhood Association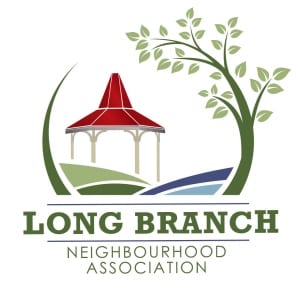 I will post a message from the Long Branch Neighbourhood Association in the next while. The ongoing work of the LBNA and its membership is a source of tremendous inspiration for me, as a former resident (for twenty-one years) of Long Branch. I am an associate member (that is, a non-voting member) of the Association. I encourage residents from across Ontario to support the work of the LBNA by becoming associate members, as I have done.
If you are a resident of Long Branch and have not yet signed up, or have not yet renewed your membership, I strongly encourage you to sign up or renew at once. There is strength in numbers and the LBNA takes great care to ensure that it is specifically the input from residents that drives its exemplary work on behalf of the neighbourhood.