Construction notice – Lake Shore Blvd. West Streetcar line platform reconstruction
I wish to thank Councillor Mark Grimes' office for sharing the following notice with us: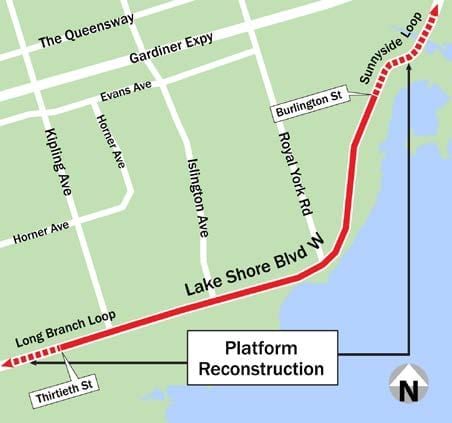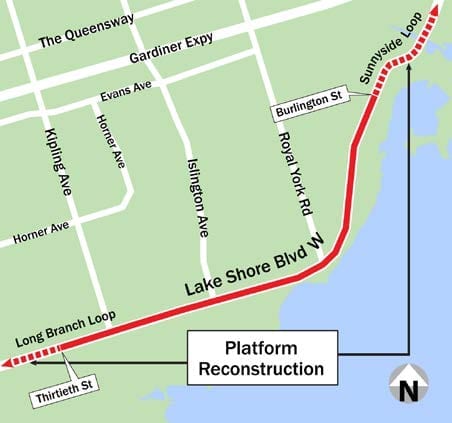 Construction Notice #1 Lake Shore Streetcar Line
Platform Reconstruction
Start Date: October 13, 2013*
End Date: December 8, 2013*
*Timelines are subject to change, content is accurate at time of printing
Work Description
TTC will be constructing (and modifying) streetcar platforms along Lake Shore Blvd (between Long Branch and Thirtieth St, as well as, between Burlington Street and the Sunnyside Loop)
This retrofit will allow people with mobility challenges and strollers to easily board the new low floor, accessible, air-conditioned streetcars.
Work will also include conduit for the future installation of a ticket vending machine at Long Branch
Traffic and other Impacts
Police officers (where required), construction hoarding and lane restrictions around selective platform locations will ensure a safe work environment and an efficient flow for motorists and pedestrians.
TTC Service Changes
The 501 and 301(night) Streetcar will be temporarily replaced by buses. Any changes to stop locations will be clearly posted with pole cards.
Work Hours
All work is scheduled to take place between 7:00 AM and 7:00 PM, Monday to Friday. Some weekend work may also be necessary.
Please contact us to get construction updates:
Lito Romano, Sr. Community Liaison Officer
Phone: 416-397-8699 Email: lito.romano@ttc.ca
Website: projects.ttc.ca
TTC Wide Route/Schedule Information:
416-393-INFO (4636) or www.ttc.ca
[End of text]
A PDF file of the notice can be accessed here:
Construction Notice 1 Lakeshore October 1 2013 final.pdf
The following photos are from Jaan Pill. Click on them to enlarge them.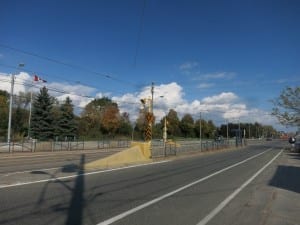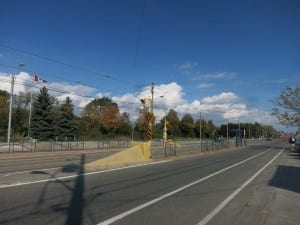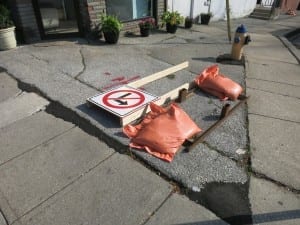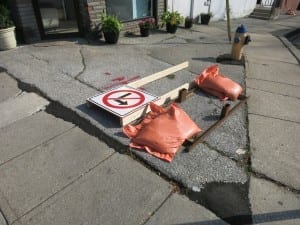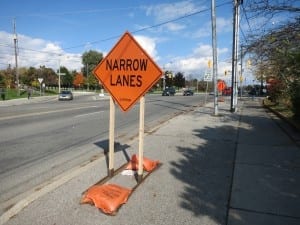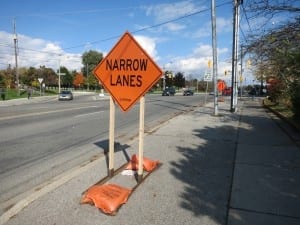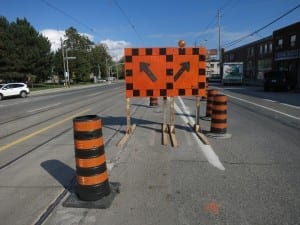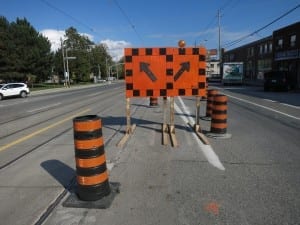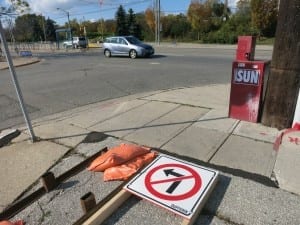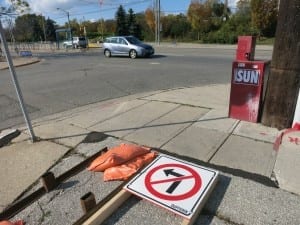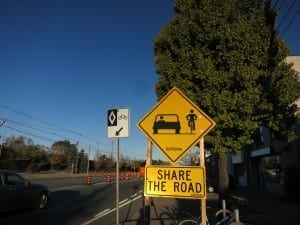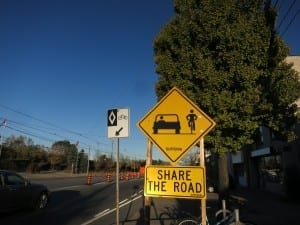 https://preservedstories.com/wp-content/uploads/2019/04/Preserved-Stories-logo-horizontal-1.png
0
0
Jaan Pill
https://preservedstories.com/wp-content/uploads/2019/04/Preserved-Stories-logo-horizontal-1.png
Jaan Pill
2013-10-30 17:37:52
2013-11-01 14:55:33
Construction notice – Lake Shore Blvd. West Streetcar line platform reconstruction