Photos from New Toronto Lawn Bowling Club at 153 Lakeshore Drive, formed in 1901
I'm very pleased to share with you two photos that I have received by email from Councillor Mark Grimes' Office.
Denise Harris of the Etobicoke Historical Society has identified the photos and shared a link where more information is available:
http://www.newtorontohistorical.com/New%20Toronto%20Lawn%20Bowling.htm
The club is over 110 years old. Additional information can be found here.
I'm trying to get better quality reproductions of the photos. If you know where additional photos are available, that could be posted, please let me know. Because of time constraints, I don't currently spend much time visiting archives, whether online or at archive buildings. So, still looking.
Well, it didn't take long to find better quality photos (below), but at low resolution. I found them at the link that Denise Harris provided. It would be great to get some higher resolution versions of them, so that you can click on the image to get access to more detail.
It would be great, as well, to have information about the date and source of the photo, the photo credit, and any other pertinent identification details. Please contact me if you can help in finding higher resolution versions and the details that would go with a caption.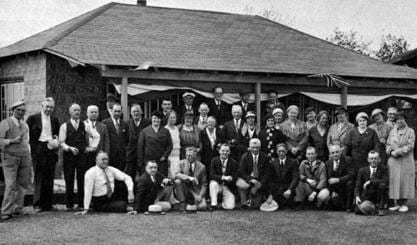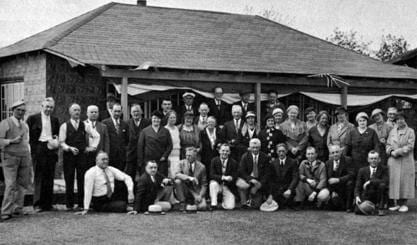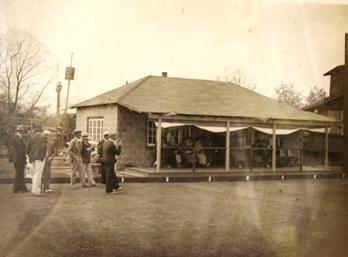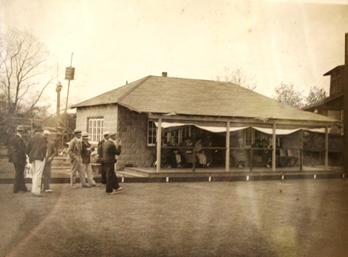 Vermeer
The topic of how fortunate it is when we can match up an image with the back story that goes with it brings to mind a book I've been recently reading, entitled Vermeer. The book features paintings by the Dutch painter Johannes Vermeer, whose work I've been studying in the context of his approach to the use of available light to illuminate the subjects of his paintings.
The book is laid out with a painting on one side of a spread of pages, and a textual overview of the painting on the facing page. The texts are compilations of critical evaluations of the paintings along with details concerning points about the provenance of the paintings that art historians agree upon, and points where there may be controversy.
It's a delight to read the book, as it demonstrates how well texts and images can work together, when sufficient time, care, and resources are devoted to the task of putting together such a product.
The book mentions the year 1696, which I found of interest in the context of another topic, which concerns the history of Ahuntsic-Cartierville in Montreal, where I grew up in the 1950s after immigrating from Sweden. The topic is addressed in blog post related to a 1960s reunion that I'm working on, with classmates from some fifty years ago, for graduates of Malcolm Campbell High School.
https://preservedstories.com/wp-content/uploads/2019/04/Preserved-Stories-logo-horizontal-1.png
0
0
Jaan Pill
https://preservedstories.com/wp-content/uploads/2019/04/Preserved-Stories-logo-horizontal-1.png
Jaan Pill
2014-03-11 15:33:41
2014-03-12 20:06:09
Photos from New Toronto Lawn Bowling Club at 153 Lakeshore Drive, formed in 1901