Message from Etobicoke-Lakeshore MPP Peter Milczyn's office – Aug. 1, 2014
The following message dated Aug. 1, 2014 is from Etobicoke-Lakeshore MPP Peter Milczyn's office:
As we head into August, I would like to wish you a safe and enjoyable Simcoe Day long weekend.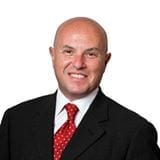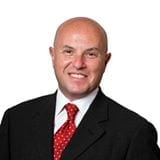 I would also like to remind you that I would be happy to advertise your local events. Please send me the information a month in advance to ensure timely publication.
Queen's Park News
The Ontario Legislature has adjourned until October 20, 2014.
During this recess, I will be doing constituency work, getting briefed on various government policy matters and working on advancing the Planning Act Reform, transportation improvements, infrastructure investments, and various local issues.
Also as Chair of the Toronto Liberal Caucus I will be working with other Toronto MPP's on ensuring Toronto's concerns are heard.
To schedule an appointment with me, please call my Constituency Office at 416-259-2249 or contact me via e-mail at pmilczyn.mpp.co@liberal.ola.org.
City of Toronto News
Implementing a Local Appeal Body for the City of Toronto Committee of Adjustment Appeals.
I am very pleased that at the July 8, 2014 City Council Meeting the Report entitled Implementing a Local Appeal Body for Toronto – Public Consultation Comments and Guiding Principles was adopted by a vote of 32-8. This is an initiative that I had championed for the last six years.
City Council rejected this proposal during the previous term, however during this past term of Council I, as Chair of the Planning & Growth Management Committee, continued to work towards Council approval of this important step in Planning reform.
Beginning in the fall of 2015 the City of Toronto will no longer be subject to the Ontario Municipal Board for appeals of Committee of Adjustment matters. The City will have its own appeal body established and selected by City Council. Please click here to view the report.
This is an important step forward in giving the City more control over the planning process. Coupled with this is a request to the Province to better define what a "minor variance" is either through the planning act, regulation, or other mechanism. I will be working hard with the Minister of Municipal Affairs to achieve this additional change.
I will also be working through the fall and winter sessions of the Legislature to affect more profound changes to the Planning Act that will give municipalities' greater say over local land use planning outcomes.
I will provide you with an update on a Private Member's Bill to Reform the Planning Act that I will be introducing in October as well as the behind the scenes work I am doing on this important issue.
Etobicoke York Community Council
The next meeting will be held on August 12, 2014. Please click here to view the agenda.
City Council
The next meeting will be held on August 25, 2014. Please click here to view the agenda.
Upcoming Meetings and Events
Lakeshore Mardi Gras
August 1 – 6:30
August 2 – 4, 2014 12:noon
For more information, please click here
Scotiabank Caribbean Festival
August 1 – 3, 2014
For more information, please click here
3rd Annual Humber Bay Shores Festival
Saturday, August 9, 2014
10 am to 6 pm
Marine Parade Drive
For a listing of the day's events, please click here
FIFA U-20 Women's World Cup 2014
Canada will be playing their first two matches in the FIFA U-20 Women's World Cup Canada 2014 right here at Toronto's National Soccer Stadium (BMO Field)!
August 5 to 17th, 2014
For more information, please click here
South Etobicoke Youth Assembly
SEYA is a youth led, youth run group who work together to make a positive difference in the community through active participation. They organize events to showcase youth talents, creativity and ideas (ex. Annual Ruckus Fashion and Talent Showcase). SEYA youth also host workshops on leadership, skills development, teamwork, youth issues and create opportunities for experiential learning (ie learning by "doing").
SEYA is hosting a free leadership camp for teens ages 14 – 19
Second Street Junior Middle School
August 11 – 15
To register, please contact 416-252-6471 ext 308 or 246
SEYA is run through LAMP Community Health Centre for more information, please click here
Canadian National Exhibition (The Ex)
August 15 to September 1
For more information, please click here
Lakeshore Village BIA Presents Star of the Shore
Enter your child in the Star of the Shore – Youth Talent Contest for ages 8-18 and they could win $500.00!
Part of the Shorefront Festival Sat. Sept. 6th.
Register by email to: carol@lootlady.com
Taste of the Kingsway
September 5 – 7, 2014
For a complete list of the weekend's events, please click here
50th Anniversary Reunion for Etobicoke Collegiate 1964 Grads
Did you graduate from Etobicoke Collegiate in 1964?
If you did, you're invited to join your grad colleagues at a 50th anniversary reunion event. This not-to-miss function is being held on FRIDAY, SEPTEMBER 12, 2014 at the Islington Golf Club. A welcome reception will be held from 6:00 p.m. until 8:00 p.m. followed by a BBQ buffet dinner. Shoulder year grads, spouses and friends are all welcome to attend.
For further details, please email Ron Bannerman at ron.bannerman@hotmail.com or call Ron at 613 854-6060 (Ottawa).
Local Farmers' Markets
Etobicoke Civic Centre
399 The West Mall
SATURDAYS 8 am to 2 pm
June 1 – November 2
Organized by Independent vendors
Stonegate Farmers' Market
194 Park Lawn Road (in the parking lot of Christ Church St James Anglican Church)
TUESDAYS 4pm – 7pm
June 24 – October 7th
The market features: local conventional and organic produce, honey, bread, cheese, meats and more! The Market not only showcases fresh produce but hosts local entertainers, special events throughout the season as well. Please view their postcard for a complete listing of events throughout the season at Market.
For more information, please click here
Sherway Gardens Farmers' Market
25 The West Mall (Northeast parking lot)
FRIDAYS 8am-2pm
June 2 to October 31
The Sherway Gardens Farmers Market takes place every Friday, 8am-2pm, in the North Parking Lot of Sherway Gardens. From early May to the end of October you can enjoy open-air shopping and the smell and colours of organically grown merchandise. You'll find fruits and vegetables, cheeses, nuts, meats, eggs, sauces, baked goods, mushrooms, honey, flowers and prepared foods.
Humber Bay Shores Farmers' Market
Humber Bay Park West
SATURDAYS 9 AM TO 2 PM
May 31 to October 11
For more information, please click here
Montgomery's Inn Farmers' Market
4709 Dundas Street West
WEDNESDAYS 2 pm to 6 pm
May 22 through October 30
Featuring local & organic produce, meat, cheese & much more. Don't miss fresh baked bread from the Inn's wood-fired oven!
For a list of Farmers' Markets across Ontario, please click here
Ministry
Ministry of Economic Development, Employment and Infrastructure
8th Floor, Hearst Block
900 Bay Street
Toronto, Ontario M7A 2E1
416-325-7815
Constituency
Unit 100B
700 Kipling Avenue
Etobicoke, Ontario M8Z 5G3
Tel: 416-259-2249
Fax: 416-259-3704
Email
pmilczyn.mpp.co@liberal.ola.org
Stay Connected
Like us on Facebook
Follow us on Twitter
[End of text from Peter Milczyn's office. I have made some of the longer paragraphs in the original document into shorter ones, for ease of online reading.]
https://preservedstories.com/wp-content/uploads/2019/04/Preserved-Stories-logo-horizontal-1.png
0
0
Jaan Pill
https://preservedstories.com/wp-content/uploads/2019/04/Preserved-Stories-logo-horizontal-1.png
Jaan Pill
2014-08-03 21:31:40
2014-08-04 06:12:07
Message from Etobicoke-Lakeshore MPP Peter Milczyn's office – Aug. 1, 2014