Etobicoke-Lakeshore MPP Peter Milczyn's planning reform bill passes second reading – Nov. 26, 2014 Etobicoke Guardian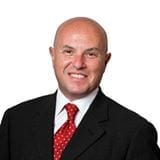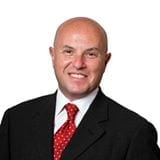 You can access the article here.
Opening paragraphs read:
"Etobicoke-Lakeshore MPP Peter Milczyn's 'bold and far-reaching' private member's bill to amend the Planning Act and the City of Toronto Act passed second reading in the Ontario legislature last week.
"Milczyn's Bill 39, the Planning Statute Law Amendment Act, would ensure local municipalities have the final word on many planning matters, and that the scope of the Ontario Municipal Board (OMB) to overturn municipal planning decisions is 'circumscribed'.
"'These measures will restore the public's confidence in the planning system, restore accountability to elected officials and potentially save municipalities significant resources that are expended on preparing for and defending against numerous appeals,' Milczyn said in the legislature.
"Bill 39 passed second reading Nov. 20 by a vote of 34-7, endorsed by the Liberals and NDP and rejected by the Conservatives. It will go before the legislature's standing committee on general government next spring.
"The bill contains amendments to existing legislation that would address three broad themes.
"It aims to restore more local decision-making on planning matters back to local governments while balancing the need to maintain a mechanism to appeal poor decisions to the OMB."
[End of excerpt]
https://preservedstories.com/wp-content/uploads/2019/04/Preserved-Stories-logo-horizontal-1.png
0
0
Jaan Pill
https://preservedstories.com/wp-content/uploads/2019/04/Preserved-Stories-logo-horizontal-1.png
Jaan Pill
2014-11-28 12:55:50
2014-11-28 13:00:32
Etobicoke-Lakeshore MPP Peter Milczyn's planning reform bill passes second reading – Nov. 26, 2014 Etobicoke Guardian