Heritage Tree Presentation – March 26, 2015 at Montgomery's Inn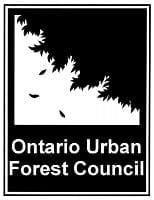 Geoff Kettel of Toronto has passed along the following information:
Seats are filling up quickly for this evening of sharing information about Heritage Trees and how you can help in their identification and preservation.
Edith George and Peter Wynnyczuk will present on the topic from two different perspectives, with opportunities for sharing of information.
Come join us for this evening session at historic Montgomery's Inn located in the Dundas St. W. and Islington Ave. area.
Janet McKay from Local Enhancement and Appreciation of Forests, LEAF, will also be there to make a special announcement an upcoming Tree Hunt as well. Seating is limited.
Heritage Tree Presentation Seminar
With presentations by Edith George and Peter Wynnyczuk
Price: $10 (free for Ontario Urban Forest Council members)
When: 7:00 pm on Thursday, March 26, 2015
Where: Montgomery's Inn, 4709 Dundas St. West
Web link for registration:
http://www.oufc.org/shop/registration/
Also visit our Book Store for the Heritage Tree Toolkit that is being used for evaluating Heritage Trees in Ontario.
http://www.oufc.org/shop/books-publications/
Some copies will be available at the venue for purchase.
Montgomery's Inn Website if you want to come early.
http://www.montgomerysinn.com/
Look forward to seeing you there.
Sincerely,
Peter Wynnyczuk,
Executive Director,
Ontario Urban Forest Council
Empowering people.
Protecting trees.
Website: http://www.oufc.org/
Email: info@oufc.org
https://preservedstories.com/wp-content/uploads/2019/04/Preserved-Stories-logo-horizontal-1.png
0
0
Jaan Pill
https://preservedstories.com/wp-content/uploads/2019/04/Preserved-Stories-logo-horizontal-1.png
Jaan Pill
2015-03-24 08:09:30
2015-03-24 08:10:03
Heritage Tree Presentation – March 26, 2015 at Montgomery's Inn