Rome in January: Travel report from David Godley of Long Branch (Toronto not New Jersey)
David Godley of Long Branch (Toronto not New Jersey) has written the following travel report. If you click on the link in the previous sentence, you will encounter many other texts that David has written.
Click on the images to enlarge them; click again to enlarge them further
David Godley writes:
Rome in January
The Eternal City, a fabulous depository of antiquities and no winter. Autumn leaves still hang on the trees while spring blossoms are in bud. The Tiber runs sinuously through the city. St Peter's basilica dome still dominates the area within the seven hills. It is a pilgrimage city for millions of Catholics.
It did not take a day but 2,000 years to produce a city with such aggressive drivers, such varied scammers and such rude waiters serving expensive food. The idiom that nothing works in Rome is not entirely true though, see later.
The street buildings are large and imposing with 10 feet high porticos and the streets narrow and almost sunless in winter. Even the basilica is made to look larger than it is by Bernini's colonnade. Everyone seems caught up in hierarchies trying to exaggerate their importance. Natives love to get dressed in uniform.
There are mediaeval buildings but no pretty townscapes. The central city has hardly changed in 100 years. Nobody seems to maintain buildings or even give them a lick of paint. They have dirty facades and graffiti.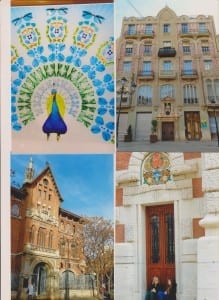 Termini
The Trevi Fountain was dry and being mended. The Spanish Steps without the floral abundances are just fancy steps. The Pantheon, a second century religious building dedicated to many gods looked God-forsaken. The Pope was out of town. All this seems more miserable in rainy Rome
There is one useful building that stands out, the Termini. This is the station where all trains leave in an eastern direction but end up all over Italy. Trains seem more efficient than other functions and can whisk you off to more endearing places.
Assisi the hill town
Perugia is a about 2.5 hours away. It is a city lost in time and capital of Umbria where they make any article out of chocolate including shoes and fireguards. It is a most unlikely place for a murder trial. I hope Amanda Knox does not have to return.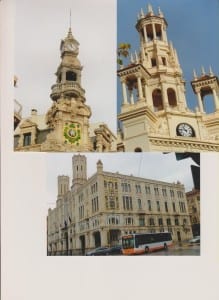 Assisi is close by and is the most impressive hill town. Being on the side of a hill there is less climbing. St Francis was canonised as he seems to have been the only person in Italy that was kind to humans and other animals in the middle ages. The area is scattered with fortified hill towns and villages built by denizens to protect themselves from Barbarians.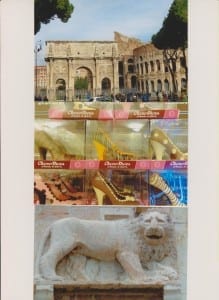 Spello is near to Assisi and is a pretty vision in pink stone. Although there are limited dining activities in this charming town, a modern restaurant outside the walls has a lovely view of the tiered development. This was where we became addicted to the late lunch with local red wines. The homemade dishes were delicious. No wonder Italians need a 3.5 hour lunch and nap break.
From the perspective of a Toronto winter, where currently it is minus 24C, even Rome seems a much better place.
David Godley 15 February 2015
[End of text from David Godley]
Comment
I enjoy reality tourism wherever it is practised.
https://preservedstories.com/wp-content/uploads/2019/04/Preserved-Stories-logo-horizontal-1.png
0
0
Jaan Pill
https://preservedstories.com/wp-content/uploads/2019/04/Preserved-Stories-logo-horizontal-1.png
Jaan Pill
2015-04-10 21:23:43
2015-04-10 21:34:05
Rome in January: Travel report from David Godley of Long Branch (Toronto not New Jersey)