Lakeshore Grounds Interpretive Centre presenting Mental Health Series Film Premiere, Wed., Oct. 4, 2017
I am pleased to share with you the following message from Jem Cain – Jem.Cain@humber.ca – at the Humber College Institute of Technology & Advanced Learning:
Hi Folks,
Please share this information with anyone who might be interested:
The Lakeshore Grounds Interpretive Centre is having a Mental Health Series Film Premiere on Wednesday, October 4. Doors open at 6:30. Film starts at 7:00pm
Join us on the grounds of the former Lakeshore Psychiatric Hospital for the premiere of KEYS TO OUR PAST, an original film series about the history of mental health care in Canada created by the Waypoint Centre for Mental Health Care in partnership with the Lakeshore Grounds Interpretive Centre.
Hear about the creation of the asylum system, changes in treatments over time, and the continuing challenge of stigma directly from the writers, producers, and directors of this unique project.
Please RSVP through the link below. If you run into difficulties, just let me know [see email above] you will be attending.
Keys to Our Past: Mental Health Film Series Premiere
Thank you!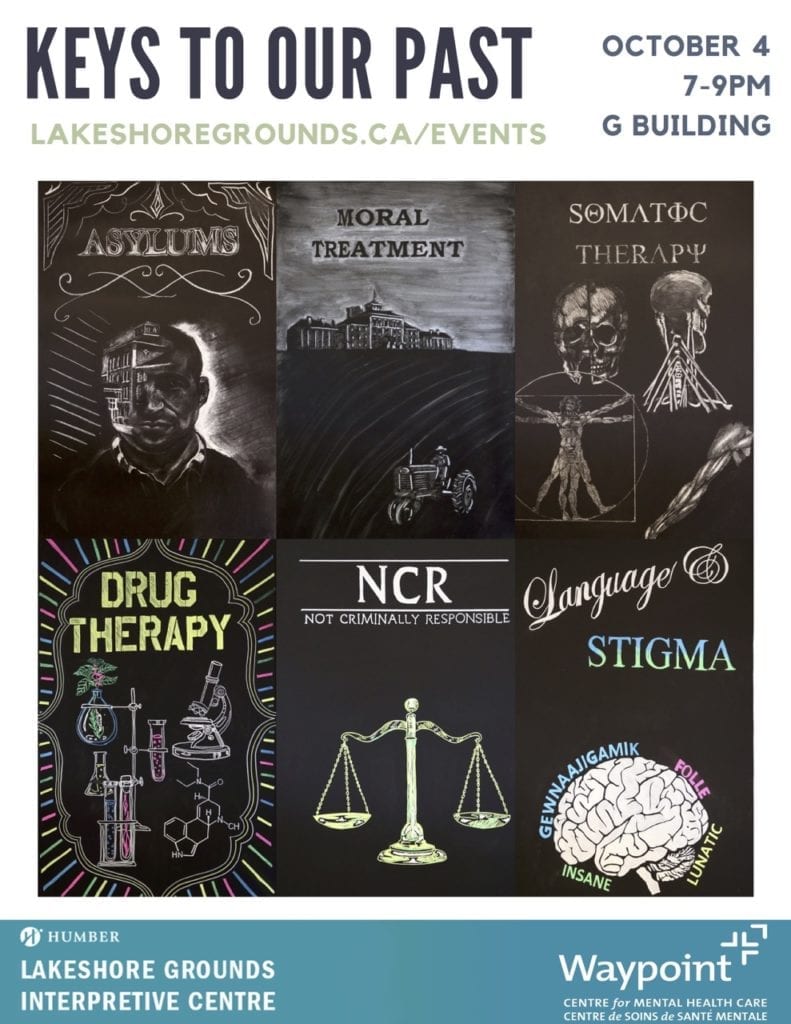 https://preservedstories.com/wp-content/uploads/2019/04/Preserved-Stories-logo-horizontal-1.png
0
0
Jaan Pill
https://preservedstories.com/wp-content/uploads/2019/04/Preserved-Stories-logo-horizontal-1.png
Jaan Pill
2017-09-28 16:44:48
2017-09-29 09:25:17
Lakeshore Grounds Interpretive Centre presenting Mental Health Series Film Premiere, Wed., Oct. 4, 2017