Weekend Blitz Shows Huge Momentum for Milczyn Campaign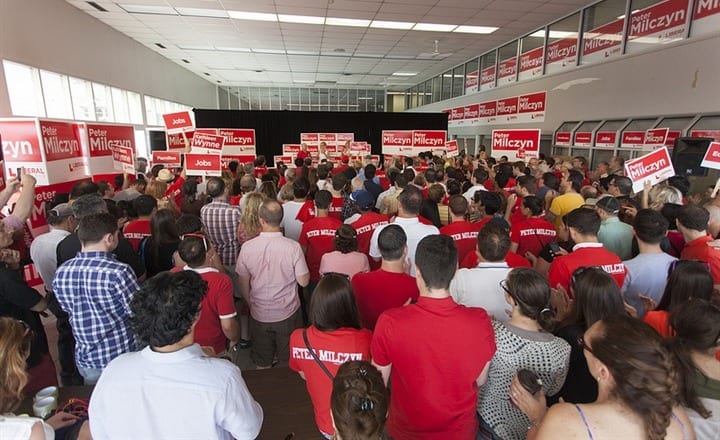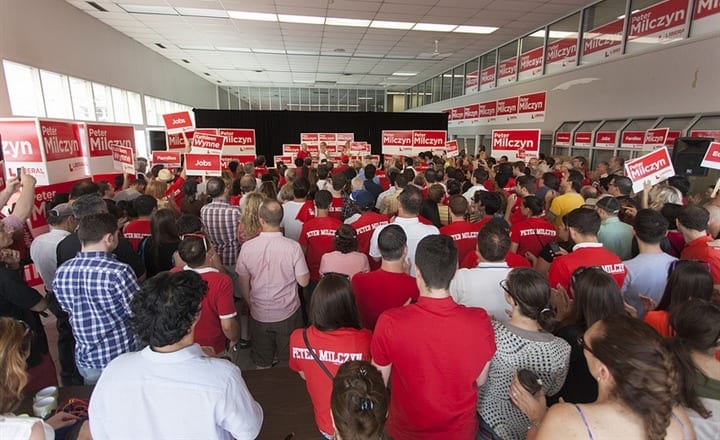 Etobicoke) – Etobicoke–Lakeshore Provincial Liberal Candidate Peter Milczyn joined Premier Kathleen Wynne and former local Liberal MPP Laurel Broten to meet with supporters on Saturday at the Milczyn campaign HQ.
Close to four hundred supporters crowded the campaign office and overflowed into the parking lot as they cheered for Premier Wynne, Milczyn and Broten.
"Peter is a strong advocate for his local community," said Ontario Liberal Leader and Premier Kathleen Wynne. "Peter would be a strong addition to our team as we work to create jobs and help people in their everyday lives."
The rally kicked off a weekend canvass blitz where volunteers fanned out across the riding, talking to voters about the issues and reminding them that in addition to Election Day on August 1 advance polls are now also open.
By Sunday evening more than 10,000 doors were knocked on over the last two days– a new weekend record for Team Milczyn.
"When I am talking to people at the doors, they want to hear about our plan for education, transit and healthcare and the Kathleen Wynne Liberals are the only party with a positive plan in each of those priority areas," said Peter Milczyn. "If given the opportunity, I look forward to representing all the people of Etobicoke-Lakeshore at Queen's Park."
-30-
Contact:
Sarah McMaster
Peter Milczyn Campaign
(416) 573-1161
https://preservedstories.com/wp-content/uploads/2019/04/Preserved-Stories-logo-horizontal-1.png
0
0
Jaan Pill
https://preservedstories.com/wp-content/uploads/2019/04/Preserved-Stories-logo-horizontal-1.png
Jaan Pill
2013-07-22 10:29:03
2013-07-22 10:29:16
Weekend Blitz Shows Huge Momentum for Milczyn Campaign