Archival photo of Fort York prior to condo development
The following photo is from a Sept. 18, 2013 BlogTO.com article: "Rooftopping in Toronto, vintage edition":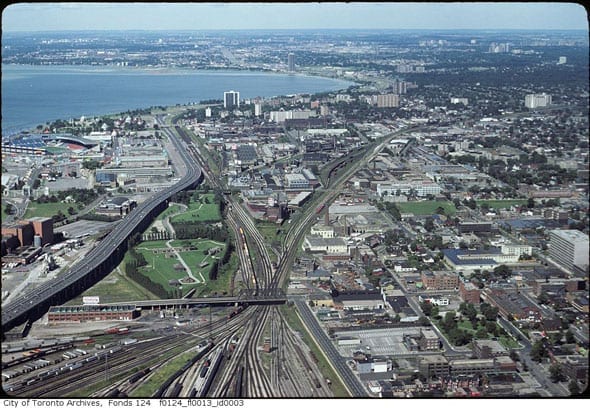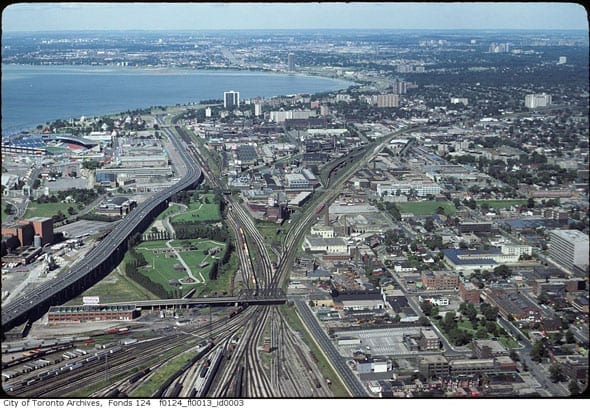 Comment
I enjoy this photo because it shows the curve in the Gardiner Expressway occasioned by the presence of Fort York. During its construction, traffic engineers were adamant that a curve in the expressway to accommodate Fort York would severely affect the flow of traffic. The plan to move Fort York to the south met with strong resistance, however, and was consequently abandoned.
Update
Below is a more recent photo of Fort York from the December 2013 Friends of Fort York newsletter.

As well, below is an 1845 image of Fort York from the Toronto Public Library. The view, which shows the fort looking west, is a pen and ink drawing by Owen Staples (1866-1949) based on a lithograph.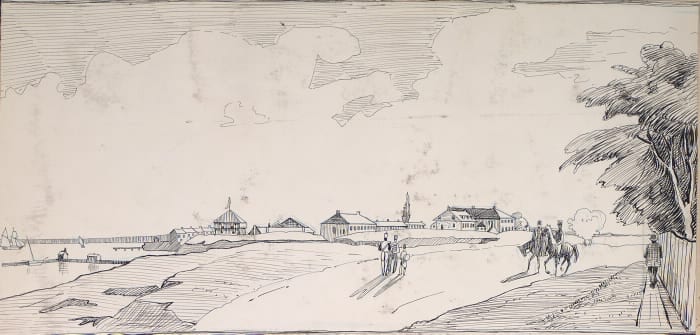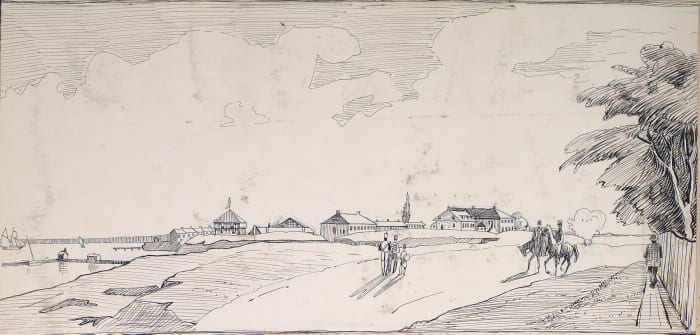 The photo of the fort looking east, below the 1845 drawing, shows The Encampment at Fort York, a June 2012, event staged as part of bicentennial commemorations for the War of 1812. The photo is by Tom Ryaboi from a blogTO.com article entitled: "Art and history collide at Fort York for the Encampment."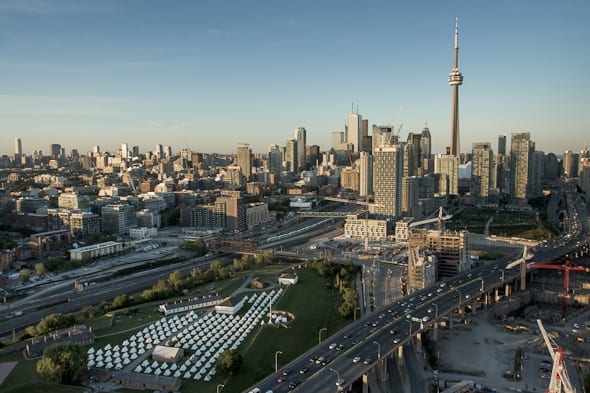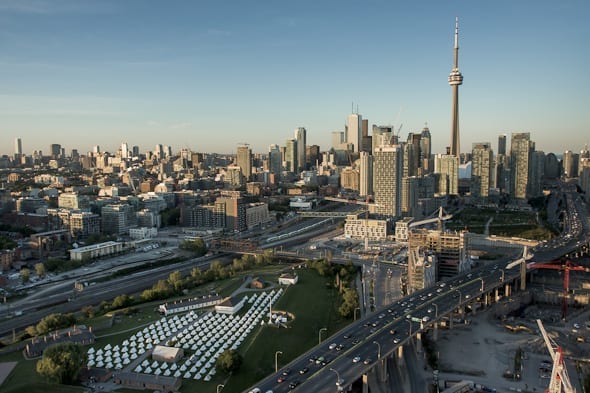 https://preservedstories.com/wp-content/uploads/2019/04/Preserved-Stories-logo-horizontal-1.png
0
0
Jaan Pill
https://preservedstories.com/wp-content/uploads/2019/04/Preserved-Stories-logo-horizontal-1.png
Jaan Pill
2013-09-18 21:56:35
2014-01-05 17:03:40
Archival photo of Fort York prior to condo development