Aboriginal Movie Café (April 13, 2017) and Indigenous Knowledge Certificate at Humber College Lakeshore Campus
I am pleased to share with you the following April 3, 2017 message from Kevin Vose-Landivar of Humber College, who notes that these events are open to any interested member of the community:
Good evening,
I hope you had a great weekend and are enjoying the nice temperatures we've been lucky to have! I am sending out one event and another informational poster to notify any and all interested community members!
The information for the events (dates, places and times) are located on each flyer [please see below].
We are located in the Welcome Centre at the Humber College Lakeshore Campus at 2 Colonel Samuel Smith Park Drive right on the corner of Kipling and Lakeshore, our office is WEL 301, third first of the Welcome Center.
The Aboriginal Resource Centre WILL be closed the 5th-7th of April, this coming Wednesday, Thursday and Friday for an Aboriginal Envisioning Event we will be attending. Please let any community members know if they do wish to visit us for these three days.
Two Events:
*
Aboriginal Movie Café (Held at the Humber College Lakeshore Campus)
This Month's Aboriginal Movie Café will feature Smoke Signals. As usual, snack will be provided to attendees. All Welcome!
See the film trailer here:
Synopsis:
Smoke Signals is a humorous yet serious story about Victor, a young man who Director Chris Eyre describes as "trying to forgive his father." The movie gives us a glimpse into the contemporary Native American world, and is created by an almost exclusively Native American cast.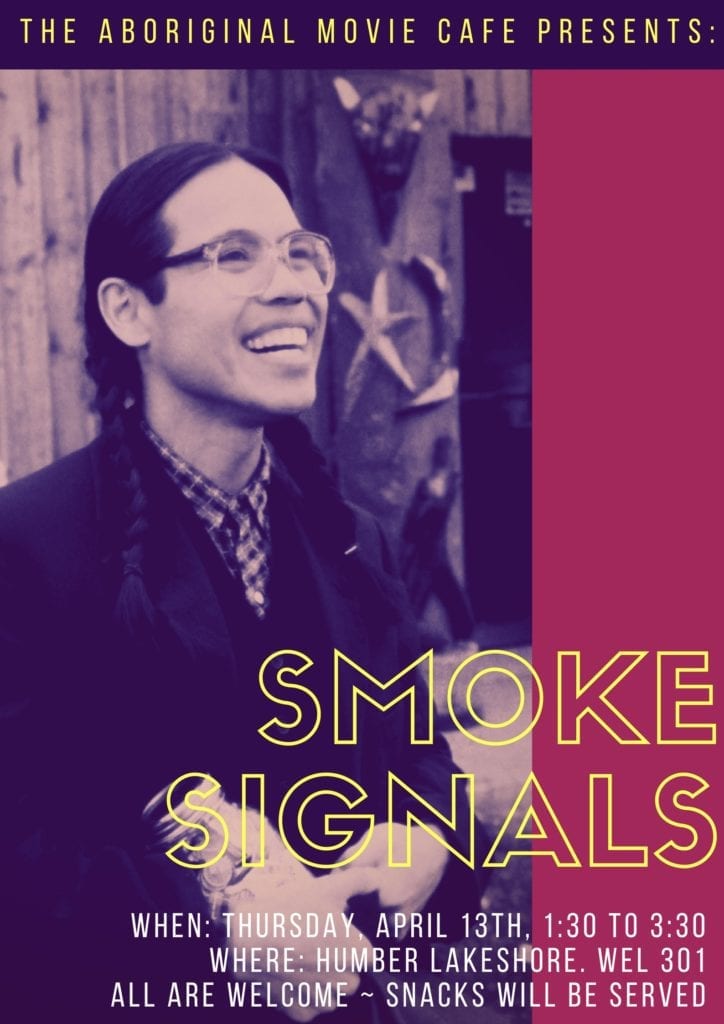 Indigenous Knowledge Certificate (IKN) (Held At Humber College Lakeshore Campus)
With the upcoming Summer semester just ahead of us, we are offering the IKN 100: Creation Story course, which is one of the four Indigenous Knowledge courses offered to anyone wishing to learn more about the Indigenous community. Further information could be found by clicking this link:
Indigenous Knowledge Certificate of Achievement | INDIGENOU_CA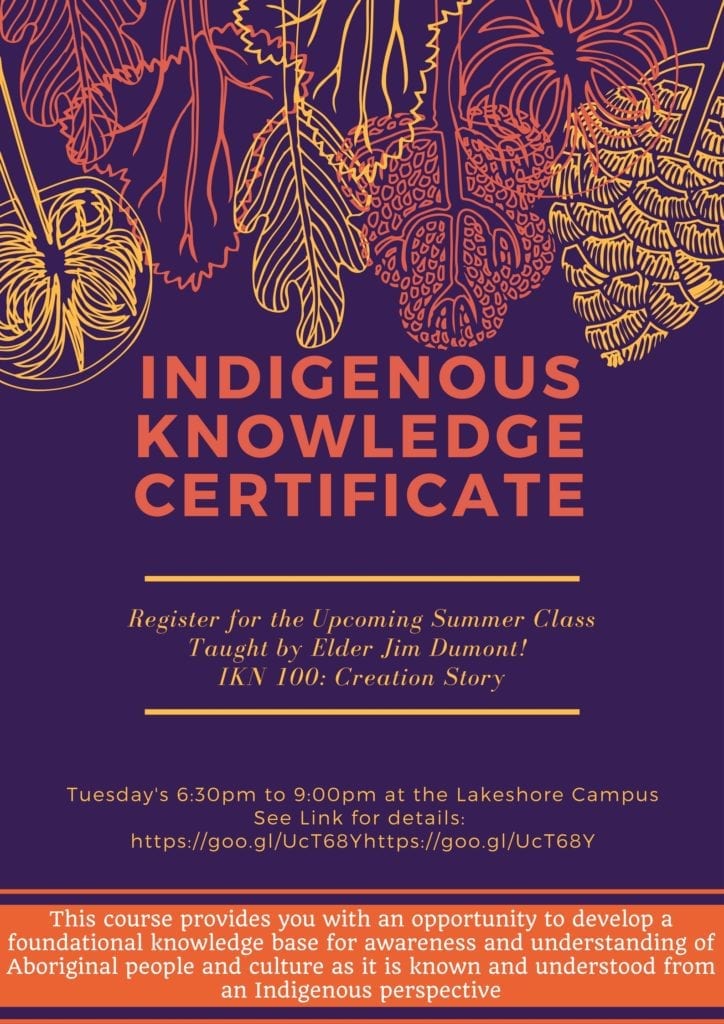 Thank you again and have a great week!
Kevin Vose-Landivar
https://preservedstories.com/wp-content/uploads/2019/04/Preserved-Stories-logo-horizontal-1.png
0
0
Jaan Pill
https://preservedstories.com/wp-content/uploads/2019/04/Preserved-Stories-logo-horizontal-1.png
Jaan Pill
2017-04-04 20:51:07
2017-04-12 07:44:05
Aboriginal Movie Café (April 13, 2017) and Indigenous Knowledge Certificate at Humber College Lakeshore Campus