Reminder: Ward 3 Town Hall Meeting – TONIGHT! 7:00 pm – Karen Kain School of the Arts, 60 Berl Ave (Royal York/Queensway area)

The province on Ontario announced its public consultation on the elementary Health and Physical Education (Sex Ed) curriculum very quietly last week. Many people want to know background information on this hot topic as they prepare their points of view prior to the provincial consultation.
Join me TONIGHT at Karen Kain School of the Arts for my own town hall event. TDSB superintendents Tracy Hayhurst and Sandra Tondat will clarify what's currently being taught and why. Have your questions answered and formulate your opinions. Please note this is a TDSB information event, not a Ministry of Education consultation.
This information session will supplement the package of materials sent out to all elementary school parents at the beginning of September. Find the re-issued Health and Physical Education Curriculum Information here.
When: TONIGHT! (Tuesday, October 2, 2018)
Time: 7:00 pm to 8:30 pm
Where: Karen Kain School of the Arts, 60 Berl Ave (Royal York/Queensway area)
As always, please share this meeting with any others who may be interested.
I hope to see you this evening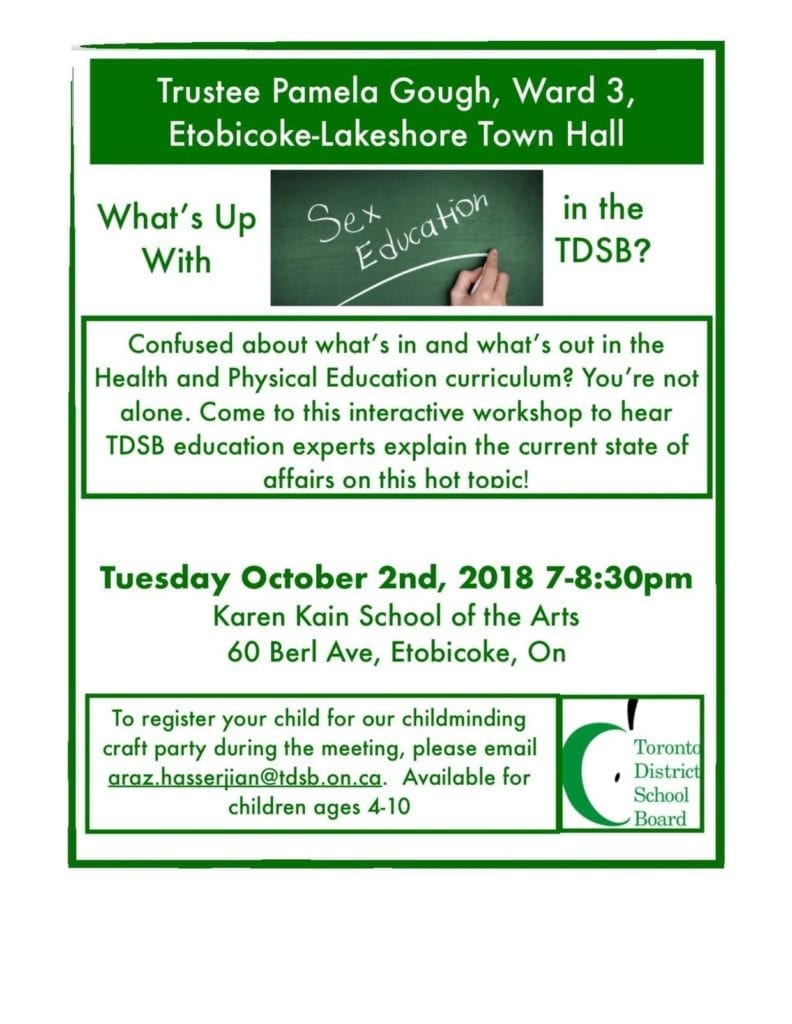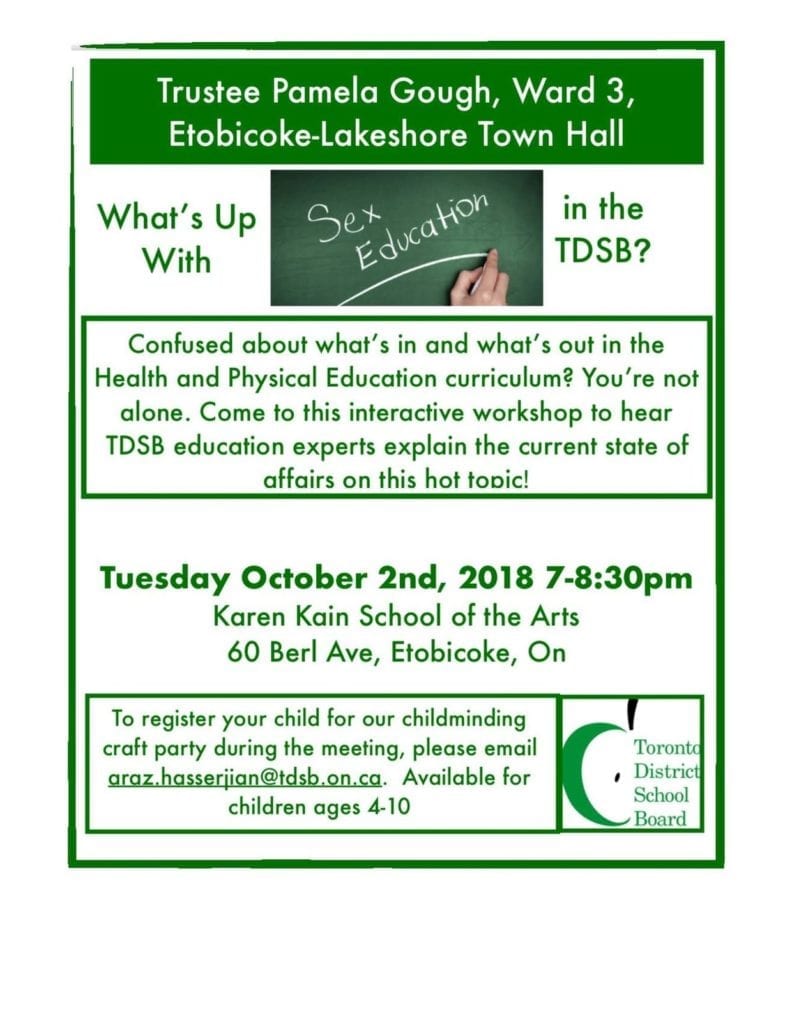 https://preservedstories.com/wp-content/uploads/2019/04/Preserved-Stories-logo-horizontal-1.png
0
0
Jaan Pill
https://preservedstories.com/wp-content/uploads/2019/04/Preserved-Stories-logo-horizontal-1.png
Jaan Pill
2018-10-02 14:32:03
2018-10-02 14:32:03
Reminder: Ward 3 Town Hall Meeting – TONIGHT! 7:00 pm – Karen Kain School of the Arts, 60 Berl Ave (Royal York/Queensway area)